Buying a business can be difficult, but it can be made a bit easier. Here are 5 mistakes to avoid when buying a business.
5 Mistakes to Avoid When Buying a Business
There is no purchase you can make that compares to the size and complexity of purchasing a company. The top 5 most common mistakes to avoid when buying a business are;
Not Knowing Why the Business is For Sale
Lack of Due Diligence
Not Having a Favorable Purchase Contract
Losing Key Employees to Quickly
Overpaying to Own the Business
5 Costly Mistakes to Avoid When Buying a Business
Not Knowing Why the Business is For Sale
When you're considering a very big purchase, you will need to be just a little skeptical. You'll want to know why the current owner wants to sell the business.
If the business owner can not give a compelling reason why they are selling the business, that can be a red flag. Most business owners love their business. They've been through the good times and bad times. They have toiled away with blood, sweat and tears. They love their business. There should be a compelling reason for them to sell.
You should discuss this with the current owner and ask around too. If you get conflicting answers or don't feel as though the owner is being 100 percent truthful, it could signal that problems lie ahead. Business brokers are experienced in uncovering the real reason a business goes up for sale.
Lack of Due Diligence
Just because a business appears to be successful, and even shows a healthy profit, does not mean that it is not without problems. You'll need to find out exactly what is owned, borrowed, leased, and owed. And it has to be detailed. You don't want to get saddled with a pile of bills, unpaid vendors, unpaid taxes, overdue rent, and other outstanding debts.
And don't pay a thin dime for a small business until you know the seller has filed all state and local sales tax returns, is up to date, and paid in full. Additionally, you should ask your attorney if you can get a "tax clearance certificate" from the state tax authority saying they won't come after you for any sales taxes your seller owed. Business brokers live and breathe due diligence. 
Not Having a Favorable Purchase Contract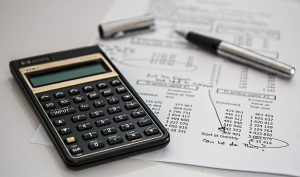 Not unlike other large purchases such as buying a home, you will need to negotiate the details regarding the business acquisition. From physical concerns regarding the property, to inventory and assets, intellectual property such as trademarks, stock, social media platforms, and outstanding bills, you need to define in the contract who is responsible in each area and exactly how and when the responsibility shifts from the seller to you. It would be wise to engage a broker and an attorney.
Recently, we spoke with the new owners of a restaurant/bar. The previous owner won't divulge the Facebook logon and password for business nor will they share the other social media and web presence information such as Google Maps, Google +, Yelp, etc., and that is their most pressing problem after purchasing the business. They can't even change the operating hours on Google or Facebook, and neither will allow them to update without that information. A business broker knows how to properly structure an agreement to your benefit.
Losing Key Employees to Quickly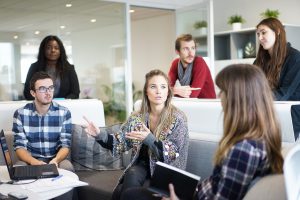 Before you buy a business, make sure the "key employees" are willing to stick around, since they're often the ones who know the customers, the machinery, and much more. Many sellers will be reluctant to let their employees know the business is up for sale, for fear they will quit. In that case, you'll want to put a provision in the sales contract that gives you a reasonable opportunity to meet with each employee individually before the closing date to determine, to your satisfaction, the employee's willingness to continue working for the business. Then you'll want to add a provision to the contract allowing you to walk from the deal if you're not totally satisfied that the key employees will stay on board at least long enough for you to learn what they already know, as well as giving yourself the chance to hit the ground running. A smart business broker can help you with this.
Overpaying to Own the Business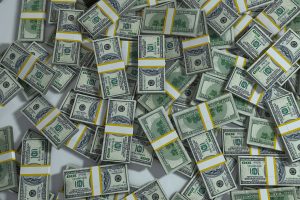 If you are currently in the market to buy an existing business, you need to examine the company carefully to ensure that you don't overpay when you buy that business. After you line up a company in your sights, investigating it thoroughly can pay off in many ways. For starters, your due diligence can help you negotiate on the price. It's not unusual for a professional business broker to find issues that can significantly reduce the initial asking price.
For instance, recently Elan Capital was looking over a business for a client. When we looked closely at the P&L statements, some numbers did not match with the submitted financial cash flow statements on the pending sale. This resulted in a renegotiation on the purchase price saving 6 figures for our client.
Call in Help
Don't get caught by surprise. The professional business brokers at Elan Capital are here to help you. It's not just about making sure you pay fair-market value. There is much more Elan Capital provides their clients. At Elan, we know the mistakes to avoid when buying a business. And with offices in Dallas, Houston, Austin, El Paso, San Antonio and Lubbock, we have Texas covered.