Sometimes, you can't see the forest through the trees. Here are the most important 5 things to do when selling a business.
5 Important Things To Do When Selling a Business
Selling a small business is a complex venture that involves several important considerations. It will likely require that you enlist a broker, an accountant and an attorney as you proceed. Proper valuation, staying focused on the business, the timing of the sale and the structure of the sale all are important. Keeping these five important things to do when selling a business in mind can help you build a solid plan and make  the negotiations a success.
Put the Right Team Together
Don't try to sell your business on your own. Seeking professional help can provide valuable assistance and guidance throughout the process, as well as outside insight on things that were not on your radar. Your accountant, attorney, and a business broker will be critical to properly valuing your business, negotiating the best deal, and maximizing proceeds from the sale.
Get a Proper Valuation
A common misconception is that buyers are impressed with revenue figures. Sure higher revenue is good. But when it comes down to a successful sale, the only number that matters is profit.
Consider these two businesses for sale.
Business A sells $1000 a day for $30,000 in monthly revenue. Total monthly expenses are $22,000. Monthly profit $8,000 with an annual profit of $96,000.
Business B sells $350 a day for $10,500 in monthly revenue. Their total monthly expenses are $1000 giving a monthly profit $9500 and an annual profit of $114,000.
You'll want a broker to do a valuation that presents your profits in the strongest light possible.
Stay Focused on the Business
We have all heard stories about how buyers came back to the table right before the deal was expected to be signed to ask for a concession because the financial results for the months just prior to closing didn't meet expectations (ask Yahoo). All too often the primary cause of the weaker results is because everyone on the management team was focused on the deal instead of on the business. Don't leave money on the table.
That can be expensive.
Make sure your business sale plan establishes very clear assignments on who is managing the business and who is working on the deal. This is yet another advantage to using a broker. You and your management team may be very good at operating and growing your business, but it's very likely none of them have successfully sold a business.
And it would be a rare event indeed, if they could successfully do both at the same time.
Timing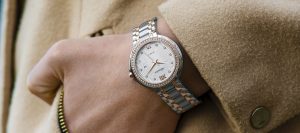 One of the very most important things to do when selling a business comes down to timing. The best advice for the seller is to sell when revenues and profits are up.  So, in essence, the best time to sell is before you need to sell.
From the buyer perspective, they look to buy when interest rates are low (like now). The cheaper money allows more flexibility in funding the purchase. It's a sellers market right now due to historically low interest rates.
Negotiate the Best Deal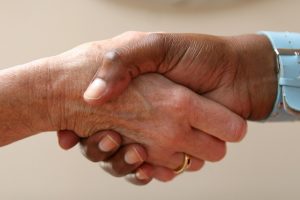 It's during the negotiation process where business brokers earn their keep. Since the business broker's sole function is to sell the business, there's a much better chance that a deal will be closed in less time.  A faster sale helps mitigates the risk of employee uncertainty, customer defection and predatory competition tactics.
Even the most level-headed business owner will find it extremely challenging to remain objective when evaluating or dealing with matters concerning their business.  During negotiations, a professional intermediary can be that buffer and sounding board that allows you to make wiser choices and negotiate a purchase agreement the works best for you.
With offices in Dallas/ Fort Worth, Houston, El Paso, San Antonio, Austin and Lubbock, Elan has Texas covered.
Selling a business in Texas? After all the blood, sweat and tears you put into your business, you owe it to yourself to give Elan Capital a call.