Austin Commercial Loans – Small Business Loans – Commercial Property Loans – Start Up Loans – Inventory Loans and More from Elan Capital.
Austin Commercial Loans
If your business has a story to tell, if you have unique dreams for success. Elan Capital wants to be a part of that story, and work together with you to secure the best business loans available here in Texas to make your dreams a reality.
And…
What if you could fill out one simple application and shop that loan request between dozens lenders to get the best deal, all while being able to sit down with a small business specialist and get professional advice?
You would have Elan Capital
Austin Commercial Loans – Elan Capital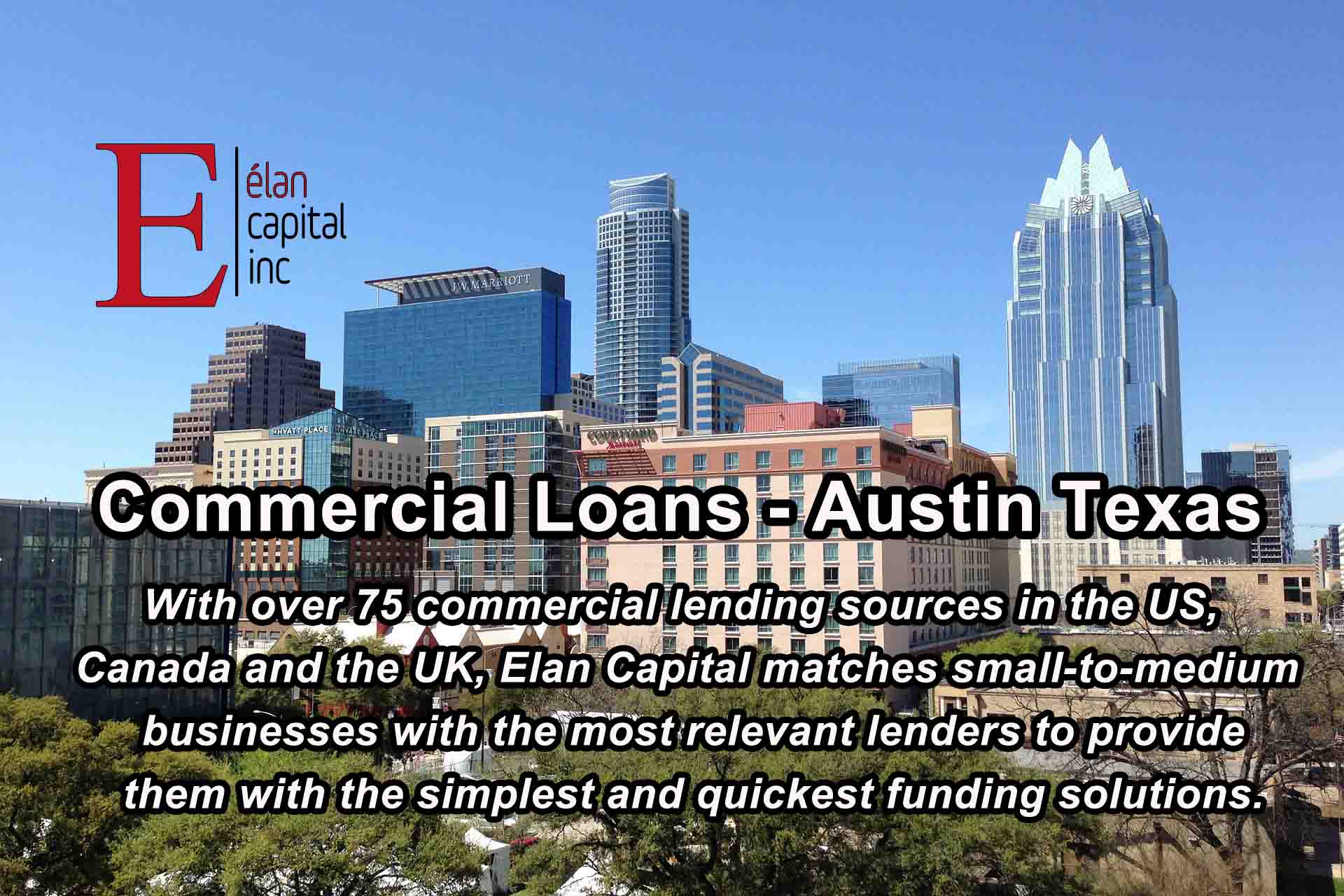 Elan has direct access to dozens of lenders. 
For instance, some lenders specialize in lower credit scores, while others focus on start-up loans, franchise and new business loans. We have lenders that concentrate on ultra-fast microloans, while other lenders we utilize prefer lines of credit, or short/ long term loans. Also, a handful of our lenders concentrate on working capital loans or unsecured business loans, while others specialize in merchant cash advance and factoring.
Additionally,  a few of our lenders primarily target construction loans and real estate loans, while others focus primarily on equipment leasing and its related tax benefits. And some even focus on various different types of businesses, such as Professional Practices, Farming/Agricultural, Health Care and more. And Elan has SBA loan programs as well, as some of the dozens of lenders we use are traditional banks.
Whether you're a restaurant, retailer, service industry, farming, medical or professional practice, or any type of business; having an Elan Capitol specialist examine your situation closely will help determine the best financing option.
Gaining access to capital can be the deciding factor in whether or not a small business grows through opportunity or survives the challenges.
Elan Capital can help with both.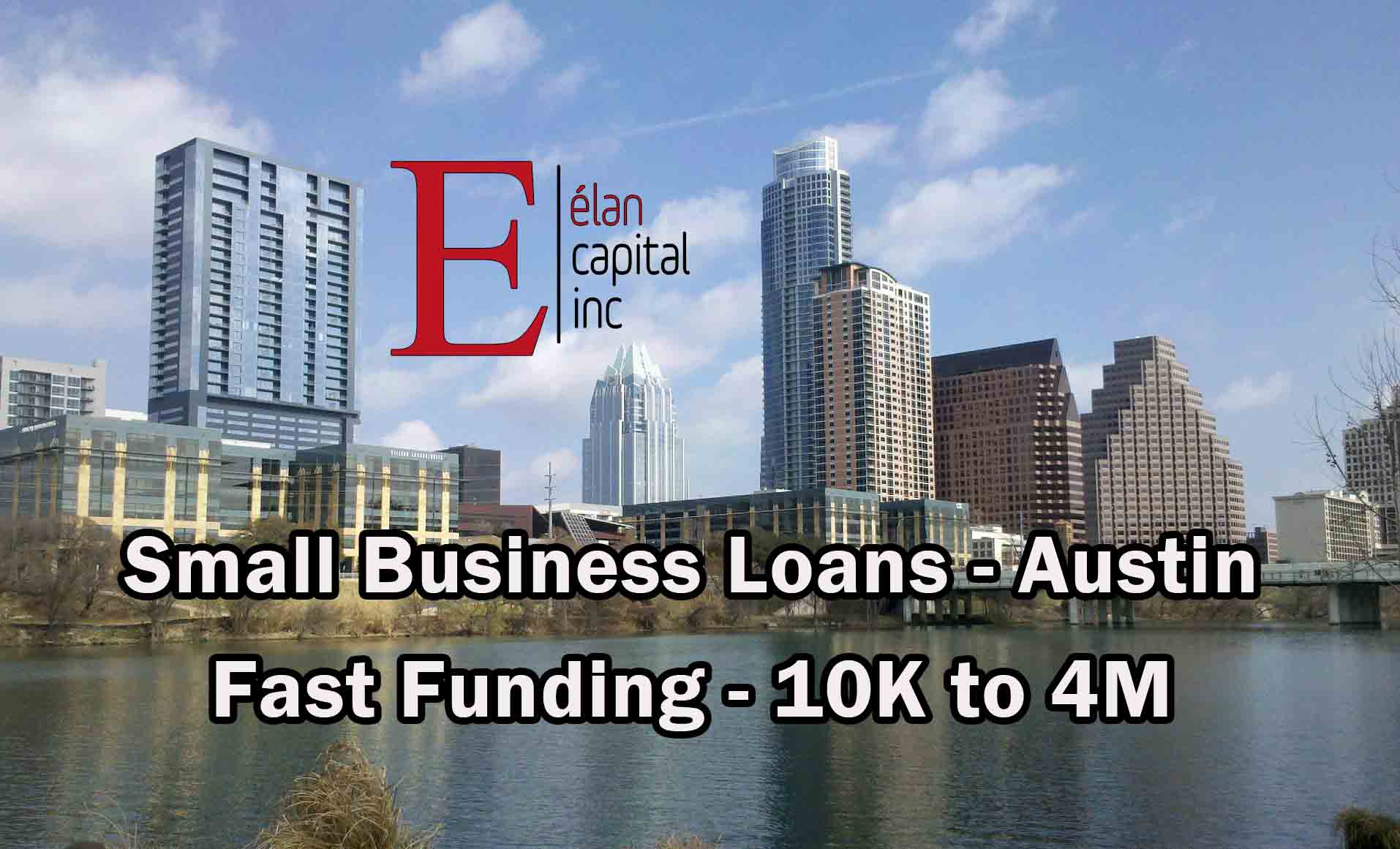 Call us today and speak with a small business specialist, because with one phone call, you can have dozen's of lenders compete for your business.
Austin Commercial Loans – From Elan Capital