What is a business financial broker? In short, a Commercial Finance Broker aims to channel funds from a lender to a commercial business.
What is a Business Financial Broker?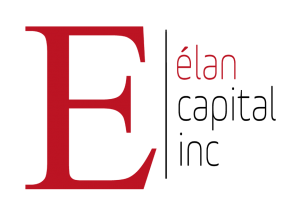 It's best to think of it this way.
A Business Broker specializes in the many intricacies of buying and selling businesses. Sort of like a home real estate agent, with vastly increased complexities.
A Business Financial Broker while fully able to help you buy or sell a business, additionally helps facilitate funding for virtually any need.
Additionally, you'll find many Business Financial Brokers, much like Elan Capital Inc, have more than one lending source. Like independent insurance agents, who work with more than one insurance underwriter, they can represent many different business lenders.
As an independent entity, Elan is not tied to one lender and instead, we can have many lenders working their hardest, to gain your business.
What is a Business Financial Broker and Why You Should Know One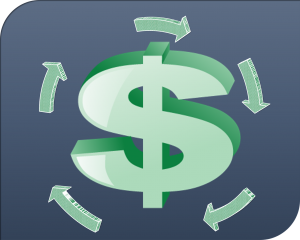 As a small business owner, having sufficient cash-flow is always crucial. Having access to affordable capital is great when you can afford the wait. Sometimes a situation arises that causes the need for a business to help with company operations, or to take advantage of an opportunity such as buying inventory, purchasing property, upgrading equipment or appliances, digital marketing, staffing, refinancing a business loan, etc. If you have an opportunity for a quick turnaround on your investment, time can be of the essence. In the past, the business funding process was long, extensive, drawn-out and tedious. Addtionally, since the Great Recession almost 10 years ago, most surveys see traditional banks approving as little as 2 out of 10 small businesss loans.
Today, you'll find that business financing options and the overall funding process is much easier, streamlined, and much faster. A small business loan that may have taken months before, may now take just days thanks to new financial technology. Part of the reason for the faster funding is because new alternative lenders leverage new FinTech technology to use algorithms to approve financing while requiring less documentation than traditional business lenders of days gone by.
What kind of business funding options are there?
While Elan Capital works with dozens of lenders and has 100's of different programs, small business financing can be broken down to four main "categories".
Term loan is a lump sum you borrow and repay on set terms, including the annual percentage rate. This is generally the least expensive type of financing.
A line of credit gives you access to a set amount of cash that you can tap when necessary. This is generally used by businesses that need short-term financing to bridge cash flow gaps (ex. seasonal businesses).
Invoice factoring, also known as invoice financing or accounts receivable financing, is an option for small businesses that deal with unpaid invoices. Instead of just waiting to be paid, you can get an advance on those invoices, which you then pay back along with a fee when customers settle their accounts. This is popular option where there is a big one-time expense.
A merchant cash advance offers a way to get an advance on future credit card/debit card sales.
Small and medium-sized businesses who struggle to find funding from main street banks can tap into the expertise of the Commercial Finance Broker.
Who can be helped by working with a Business Financial Broker? When they work with dozens of different lenders with hundreds of different programs like Elan Capital…just about anyone.
START-UP BUSINESSES
WORKING CAPITAL LOANS
INVENTORY LOANS
EQUIPMENT LOANS
MANAGEMENT BUY-OUT LOANS
COMMERCIAL MORTGAGES
RECEIVABLE LOANS
AGRICULTURAL LOANS
FLOORING LINES
MACHINERY LOANS 
INSURANCE AGENCY LOANS
MEDICAL PRACTICE LOANS
WORKING CAPITAL LOANS
GOVERNMENT GUARANTEED LOANS 
INTERNATIONAL LOANS
ACQUISITION LOANS 
EQUIPMENT LEASING
CORPORATE REFINANCING 
COMMERCIAL PROPERTY LOANS
SBA LOANS
AND MUCH MORE
A good Commercial Finance Broker will know the details of many different alternative lenders – not just the high street names – and they will know the types of enterprises which these lenders are most interested in lending to.
Additionally, it's important for a good business financial broker to have a very good working relationship with more than one lender. Through their knowledge and expertise they will match a borrower's specific requirements with the most appropriate lender operating in the market.
What is a Business Financial Broker? Find Out and Talk to an Expert Business Financial Broker at Elan Capital Today
The increased demand for quick and easy access to working capital has sparked fierce competition among lenders to provide alternative lending options that meet the needs of small businesses. Elan Capital has access to some of the best options available for small business loans in the great state of Texas.
Texas – We have you covered.
With offices in Dallas, San Antonio, Austin, Houston, El Paso, and Lubbock, Elan Capital provides small business solutions with a personal touch.
Elan Capital has a multitude of options available for small businesses to obtain the capital they need to start up, sustain operations, expand a business and ultimately succeed. We look forward to a long, beneficial relationship. Having a solid understanding of all the options available and how they meet your business needs is key to determining the lending option that is best for your small business here in Texas.
At Elan Capital, we understand that business owners here in Texas, simply needed a better way to fund their business. Elan supports growing businesses by providing credit when you need it without the hassle. We add value and our relationship grows as your business grows.
Today, with one phone call, you can have dozens of lending sources competing for your loan.