Business loans in Dallas. If you are in need of business funding in Dallas, talk to the Texas loan experts at Elan Capital, Inc.
Business Loans in Dallas
"Houston, we have a problem."
Those words were spoken over 45 years ago and NASA quickly came up with a plan.
U.S. businesses, especially smaller ones, have a problem.
And the marketplace came up with a plan.
Increasingly, since the late 2000's, America's entrepreneur class is having difficulty getting the financing they need to keep the lights on and keep revenues rolling in. Enter alternative lending as…well, an alternative to traditional bank loans or self-financing options.
Business Loans in Dallas – Elan Capital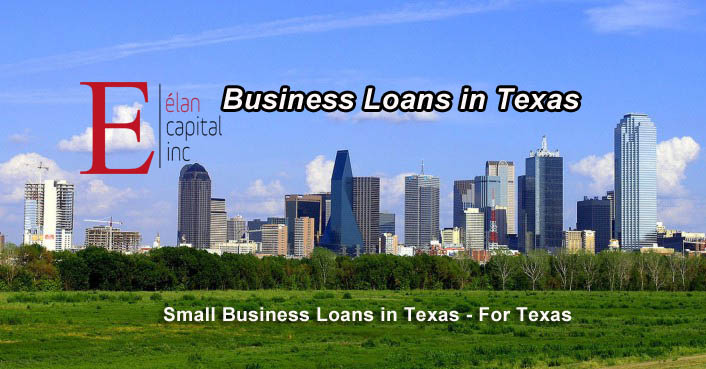 Elan Capital Inc, has many subsets of alternative small business loans in Dallas TX including;
INVENTORY LOANS
UNSECURED BORROWING 
FACTORING RECEIVABLES
WAREHOUSE FINANCING
ACCOUNTS RECEIVABLE LOANS
AGRICULTURAL LOANS
FLOORING LINES
MACHINERY LOANS 
INSURANCE AGENCY LOANS
MEDICAL PRACTICE LOANS
WORKING CAPITAL LOANS
GOVERNMENT GUARANTEED LOANS 
INTERNATIONAL LOANS
ACQUISITION LOANS 
EQUIPMENT LEASING
BUSINESS START-UP LOANS 
COMMERCIAL PROPERTY LOANS
SBA LOANS
AND MUCH MORE
Why Small Businesses are Turning to Alternative Funding
According to the Small Business Administration, more than half of Americans either own or work for a small business. In fact, small businesses create about two out of every three new jobs in the United States each year, making them an integral part of the American economy.
Despite this importance to the economy, many small businesses continue to have a hard time securing the funding they need to grow and thrive through traditional banking. If you're a small business owner, you may have already learned this the hard way.
This has happened for two reasons.
Banking boardrooms have shied away from small business lending since the great recession of 2009. The percentage of total bank business loans that go to small businesses has steadily declined over the last two decades, from just over half in 1995 to well under 1/3 currently. As banks lend less and less to small businesses, other alternative options are filling the gap.
Secondly, take the example of a small business retail shop owner who needs a loan but has little to offer in assets to secure it. "Sally" goes to her local bank and applies for a $25,000 loan. The odds are pretty good she won't get a loan approval, but will instead, she is more likely to walk away with a credit card application. This is because from a bank's perspective, that's about all they can do. Small business loans are simply are not profitable. The cost and considerable manpower required to process them don't really move the needle for the bank, compared to other, more profitable revenue streams.
The "Alternatives" have turned Mainstream
Enter alternative lenders, who cater directly to small business owners and can consider sources of collateral that are habitually overlooked by banks, like real estate, equipment, future revenues, or outstanding client invoices to secure the loan.
Even better, in order to provide a more appealing options to small businesses, alternative lenders are usually much more flexible than larger financial institutions on loan repayments (many offer flexible schedules) and often green light loan approvals much faster than banks, often getting business owners funding within 24-48 hours of the loan application. With speed, convenience, accessibility and flexibility as lender selling points, alternative loans are among the fastest-growing financial tools for small businesses available today.
And Unlike The Online Lending Websites…
You can actually sit down and talk with us, and get all the answers to your questions — in person.
4 Valid Reasons For Acquiring Business Loans in Dallas, or Houston, or Anywhere.
Starting Your Business
Expanding Your Business
Purchasing Inventory
Strengthening Your Business
Small business owners in nearly every industry, in nearly every city or town, often face a similar financial challenge – they have trouble finding access to working capital. Credit concerns and a lack of collateral often keep applicants from qualifying for traditional lending options, while banks and credit unions seem perfectly willing to lend to those who don't seem to really need the cash.
The entire process of seeking a business loan or applying for small business financing can be a daunting and frustrating experience for any business owner, let alone those who don't have a perfect credit score. To address this gap in the small business lending market, a new breed of lending has emerged to assist a greater share of business owners – alternative lending.
What is an alternative lender?
They are all over the internet, but why can't I actually talk to them?
An alternative lender is one who provides loans, lines of credit, or cash advances to small businesses, outside of the general construct of a bank, credit union, or the SBA. Are these lenders a temporary fix? Or, are they a revolutionary new player in the small business lending space? According to Karen Mills, former SBA Administrator, "Alternative players have the potential to fundamentally change the way in which small businesses access capital." 
While banks and credit unions will likely continue to serve a specific segment of the market, alternative lenders have the ability to construct more flexible lending options for a wider range of clients.
Business Loans In Dallas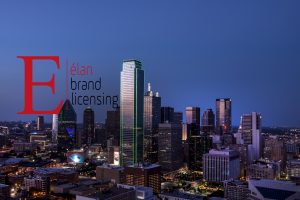 If you are looking for a way to help your small business grow, but you are also contending with issues such as limited or no collateral, a poor credit situation, or minimal profitability, you'll want to consider alternative lending. While many small business owners think that traditional sources of business capital such as banks or credit unions are the only answer, alternative lenders are often able to provide much quicker access to cash, more flexible lending programs, and a much easier application process than these institutional lenders.
Finding the right alternative source for capital and business loans in Dallas is the first step in the process, so contact the experts at Elan Capital today to investigate your options. You might be surprised at what you'll find when you work with a Dallas leader in the alternative lending field.
Elan Capital knows the alternative funding world.  Elan Capital knows the ways of these lenders and has the contacts to secure financing for virtually any type of business.
The deregulation of the banking industry has made new choices available that never existed back in 1995. One of these is the availability of money through alternative lending sources. The types of business loans vary to your specific business needs. There are many different loans that can be arranged by a Elan Capital.
Elan Capital can give your business access to all of these types of financing and more.
Today, with one phone call, you can have dozens of lending sources competing for your loan.