Elan Capital provides small business loans in San Antonio, San Marco, Austin and more. Need business funding fast? Call the experts at Elan Capital.
Business Loans in San Antonio, San Marcos, Austin and More
Large and small business loans in San Antonio – Elan Capital is a leading provider of fast, affordable small business loans with an office in San Antonio as well as in Austin.
Business Loans in San Antonio
Elan Capital combines the ease of online lending with a personal touch not found online, with both large and small business loans in San Antonio, Texas.
We have written about the Main Street Credit Gap before, but it bears repeating.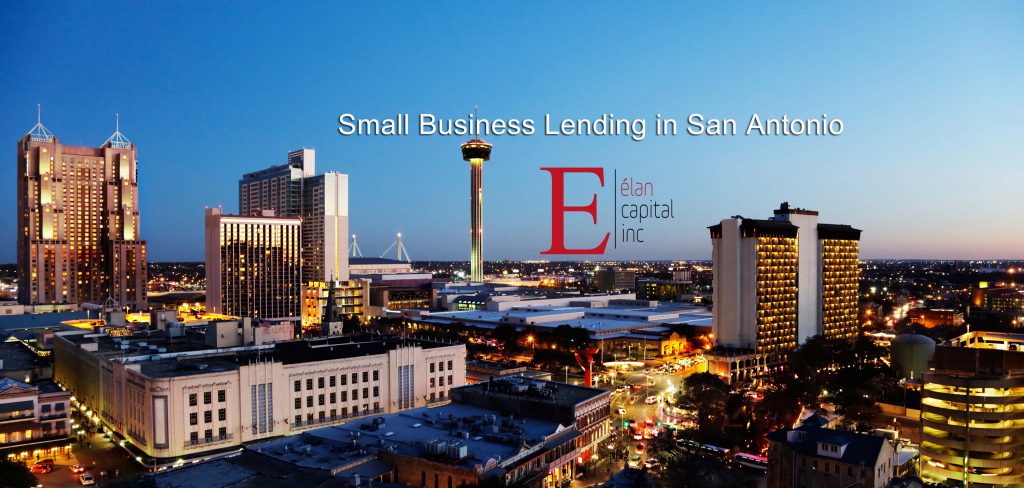 In 1995, 51% of traditional bank loans were to small business. In 2012 it was 29% and smaller studies since then suggest it's fallen below 25%. Meanwhile the average loan amount has increased tremendously. In short, banks are loaning to big business, not mid-sized or small.
The concentration of assets in the growing-larger-by-the-day major financial institutions is problematic for small business credit because large banks are less likely to make small loans. The Federal Reserve Bank of Atlanta recently noted that on a scale of 1 (offering no loans or line of credit to small businesses) to 4 (offering the full small business loan amounts requested), small community banks ranked 2.4 versus 2.3 at regional banks and 1.85 at the large national banks.
Small Business Loans in San Antonio
If you go online looking for a small business loans how do you choose the platform and program that is right for you?
Elan Capital uses dozens of lenders and is not beholden to just one lender. With each lender having dozens of products, Elan Capital has direct access to hundreds of small business lending programs.
Elan Capital has a small business loan for virtually every need.
All done with a personal touch from small business specialists that live and work in right here in Texas.
One quick application. Dozens of different lenders. Hundreds of programs. All with transparent fees.
With offices in San Antonio, Austin, Houston, El Paso, Lubbock and Dallas, Elan provides small business financing solutions with a personal touch not found online.
Elan Capital has a multitude of options available for small businesses to obtain the working capital they need to start up, sustain operations, expand a business and ultimately succeed. We look forward to a long, beneficial relationship. Having a solid understanding of all the options available and how they meet your business needs is key to determining the lending option that is best for your small business in Texas.
Today, with one phone call, you can have dozens of lending sources competing for your loan.