Elan Capital, based here in Texas, provides business startup loans in Austin. Unsecured term loans to $250k to get your new business off the ground.
Business Startup Loans in Austin
Quick Facts
Austin has a population 931,830 and is the 11th largest city in the US.
As the 4th largest city in Texas, Austin is within 200 miles of Houston, Dallas and San Antonio
Austin is the youngest big city in the US (per capita) with over 90,000 total college and university students.
Austin is the fastest growing large city in the US.
It has a lot of bats.
As such (except for the bats) it is a hotbed for new businesses.
How do you genuinely fund a startup business here in Austin?
With an Elan Capital business startup loan in Austin you can;
secure real estate
buy product
purchase needed equipment
secure employees
and more
Even if your business is "pre-revenue" and has NO assets or collateral, funding IS available.
Business Startup Loans in Austin From Elan Capital
While banks require 3-5 years in business before even talking about a business loan, and online lenders require at bare minimum of 12 months in business with various sales volume requirements, Elan Capital has banks, credit unions and alternative sources for serious business startup loans in Austin and throughout Texas.
Unsecured new business and startup loans in amounts up to $250,000.
These loans are not available online – Call Elan Capital Today 888.615.1418
You read that right. These are unsecured loans. 
Even Bigger News – The Elan Capital business startup loans in Austin feature the lowest cost of unsecured credit available. Many of our clients are paying single digit rates for their business startup loans throughout Texas and the U.S.
Startup Funding up to $250,000
No advance fees – No upfront costs
No Assets or Collateral – Low Rates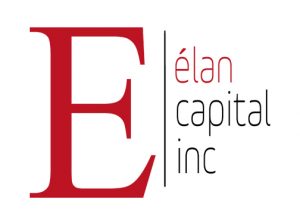 These Elan Capital term loans are perfect for businesses that are just getting started. And if your business is less than 12 months old, this is a great opportunity to get the cash you need to quickly grow your business (and get a lower rate to boot).
Elan Capital offers new business loans and business startup loans in Austin, with additional offices in Houston, San Antonio, Dallas, El Paso, and Lubbock.
Business Startup Loans in Austin – Unsecured New Business Loans – SBA Loans and more
It all Starts with a Call.