Elan Capital Inc provides a wide variety of commercial loans in Dallas, Austin, San Antonio, Houston, El Paso and Lubbock, for nearly every need.
Commercial Loans in Dallas
First Up, How Business Lending Has Changed
The bank said "No"? Not surprising and know that you are not alone.
Elan Capital, Inc, serves the Texas small business market by providing commercial loans in Dallas, Fort Worth, Houston, San Antonio, El Paso, Austin and Lubbock for virtually any project or need; start-ups, business acquisitions, real estate, expansion, construction, remodels, refinance, franchises, equipment, inventory, furniture, fixtures and working capital.
There is no argument on how small business lending has changed since 2007.
The small business lending landscape today bears very little resemblance — functionally, structurally or even in terms of customer service — to what it was back in 2007.
In the not so distant past, if you needed a small business loan, you walked into your bank and sat across the desk from a banker. Then the paperwork (and lot's of it) got started.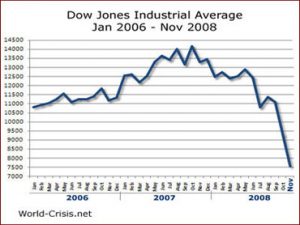 When the Great Recession hit in 2008, traditional banks and credit unions quickly changed their lending standards, making it very difficult for small business owners to get any funding.
Alternative lenders stepped in to fill the void. They helped small business owners when the banks would not.
Now banks, even some of smaller regionals, don't even bother with small business loans of under $1M. They won't even think about processing an application for a $200,000 loan. They just hand you a credit card application. They have realized that loan processing costs are the same on a small loan of $200,000 are the same as on a $2 million loan, and the latter has tons more profit for shareholders.
So first, it was a recoil from the near crash of the century, then it was the realization that there are other, larger profit centers. Sad reality, even with good credit, it's tough to get approved for a small business loan. You are much more likely to be handed a bank charge card application.
Adding to this small business problem, the dollar amount of small business loans for the top 10 banks is half of what it was in 2006. But the big story is the average size of the loans has tripled to over $900,000.
Summary: Banks are loaning less, and when they do, it's only to bigger business and larger loans with more profit for shareholders.
Small Business Commercial Loans in Dallas – Elan Capital
A Quick Look at the Most Popular Financial Programs Available from Elan Capital Inc.
New Business and Startup Lending
Elan Capital, a leading provider of small business loans located here in Texas, now has access to multiple lenders who will provide new business loans in Irving, and throughout Texas, with unsecured lending up to $250,000. And with Elan Offices in Irving, Houston, San Antonio, El Paso, Lubbock and Austin, we have Texas startups covered.
If you are committed to opening a business in Irving, Elan is committed to help you get started.
These loans are perfect for businesses that are just getting started. If you are less than 12 months in, this is a great opportunity to get the cash you need to quickly grow your business.
Startup Funding up to $250,000
No Advance Fees – No Upfront Costs
No Assets or Collateral Needed
Low Rates
Even of your business is pre-revenue or you have no assets or collateral, there is unsecured funding available. And this is not a credit card program. This is a real loan to get your business up and running smoothly.
Small Business Commercial Loans in Dallas Texas
Elan Capital offers the widest variety of small business lending products in Texas:
A Term Loan is a lump sum you borrow and repay on set terms, including the annual percentage rate. This is generally the least expensive type of financing.
A Line of Credit gives you access to a set amount of cash that you can tap when necessary. This is generally used by businesses that need short-term financing to bridge cash flow gaps (ex. seasonal businesses).
Invoice Factoring, also known as invoice financing or accounts receivable financing, is an option for small businesses that deal with unpaid invoices. Instead of just waiting to be paid, you can get an advance on those invoices, which you then pay back along with a fee when customers settle their accounts. This is popular option.
A Merchant Cash Advance offers a way to get an cash advance on future credit card/debit card sales.
Some of our popular loan and lease options include;
UNSECURED BORROWING 
FACTORING RECEIVABLES
WAREHOUSE FINANCING
ACCOUNTS RECEIVABLE
AGRICULTURAL LOANS
FLOORING LINES
MACHINERY LOANS 
INSURANCE AGENCY LOANS
MEDICAL PRACTICE LOANS
WORKING CAPITAL LOANS
GOVERNMENT GUARANTEED LOANS 
INTERNATIONAL LOANS
ACQUISITION LOANS 
EQUIPMENT LEASING
BUSINESS START-UP LOANS 
COMMERCIAL PROPERTY LOANS
SBA LOANS
INVENTORY LOANS
AND MUCH MORE
Small Business Retail Financing in Dallas Texas
Sometimes, it's not the business that need financing, it's their customer.
Offering financing to customers is the best way you can increase order sizes and drive more sales. For decades, large merchants have offered financing because they know increasing their customers' buying power is an easy way to boost sales and increase income.
But until now, smaller businesses haven't been able to use this tactic because of the costs and risk associated with providing their own financing. And many small businesses have discovered the cost of offering a consumer financing program, doesn't make sense for the number of times they use it.
Until Now.
Put the Power of Retail Financing to Work for Your Business Today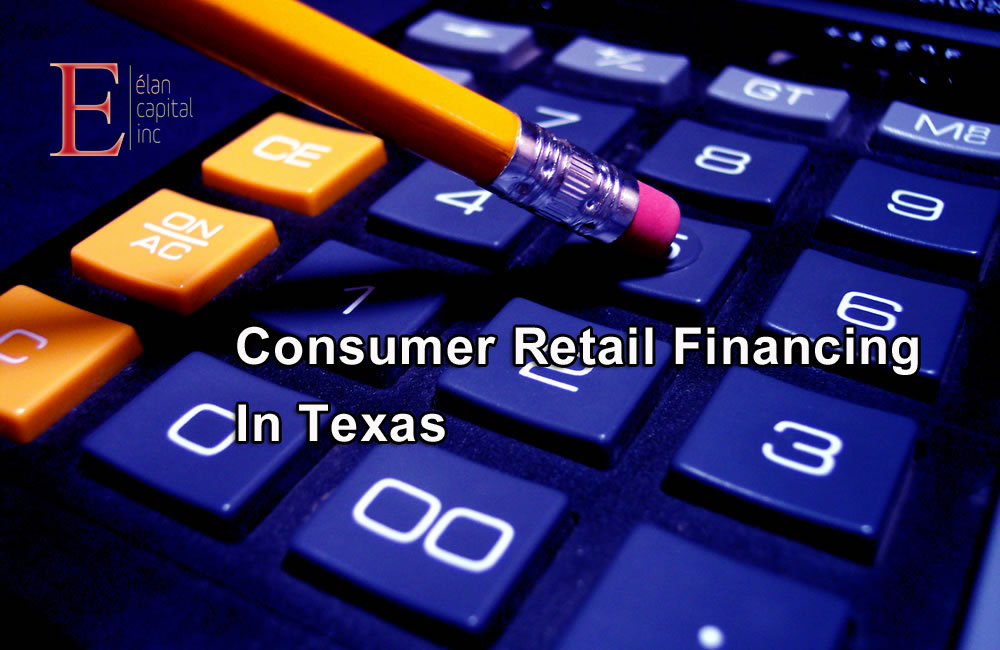 For many businesses, access to a consumer financing program is a valuable tool, but may not often be used because of a high fees and monthly charges.
The Elan Capital Consumer Retail Financing Program is designed to be affordable for any small business. Your business can be approved and set up in a day or two and your customers can easily apply and have an answer in minutes.
Until now there have been very few solutions that cater to small businesses with low numbers of loan transactions. This program offers very low fees and maintenance charges.
Affordable for any business, and a great closing tool.
Small Business Consumer Retail Financing in Dallas For;
Auto Repair
Outdoor Power Equipment
Musical Instruments
Clothing
Jewelry
Electronics
Mattresses
Furniture
Appliances
and Much More
Small Business Lending – Commercial Loans in Dallas
Opportunities Abound – But Do You Have the Cash?
Maybe you have a "can't-miss-this" deal on inventory or new equipment
Perhaps you can buy out a partner, or avoid having to take on a partner just for the funding
You may have an opportunity to expand into a new location
or just about any good situation for your business to grow
Challenges Await – Fast Funding is the Option
Harsh weather or roadwork forces customers to stay away
Seasonal or economic fluctuations that impact your bottom line
Unexpected Occurrences – equipment stops working and needs replacing; a freezer in an ice cream shop, a tractor on a farm, a stove at a restaurant. Stuff happens, and it's seems to happen right after you paid off a mess of other bills.
Small Business Loans in Dallas From Elan Capital, Inc.
Whether you're a restaurant, retailer, service industry, farming, medical practice, or any type of business; having an Elan Capitol specialist examine your situation closely will help determine the best financing option.
Gaining access to capital can be the deciding factor in whether or not a small business grows through opportunity or survives the challenges.
Elan Capital can help with both.
New lending platforms are transforming credit evaluation and loan origination as well as opening up non-traditional sources of capital for small business owners.
Does your small business need the power of commercial loans in Dallas? Whether it's an opportunity or a challenge, call the professionals at Elan Capital.