Commercial Loans in El Paso
Elan Capital is the lender of choice for businesses throughout Texas. With offices in El Paso, Dallas, Houston, San Antonio, Austin and Lubbock, we work with local businesses, in person, so you can get the funding you need to start, grow, and expand your business.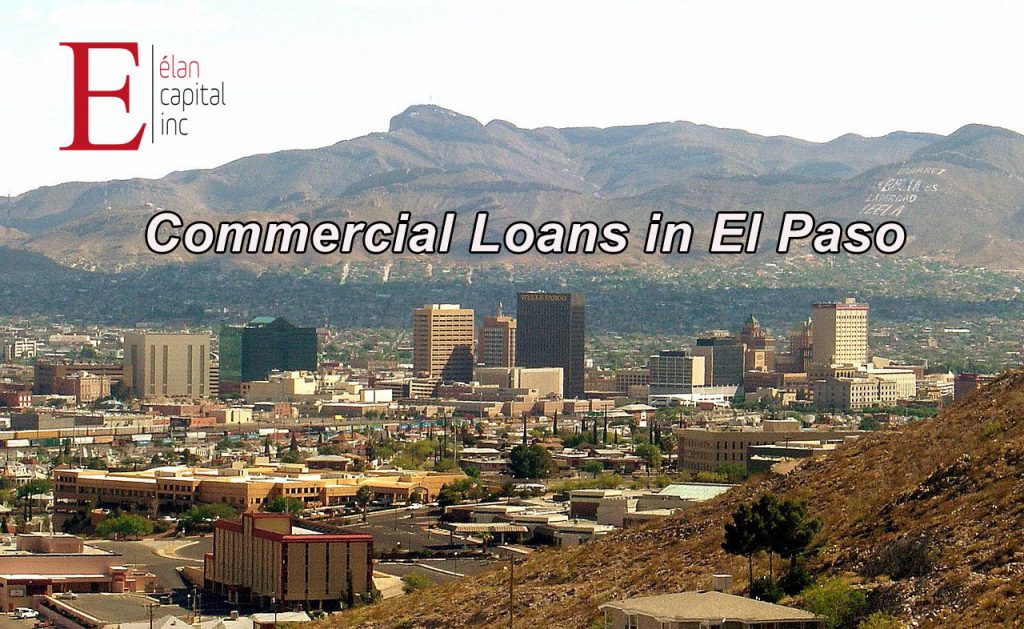 How Elan Capital Is Different Than Traditional Banks
It's no secret that in the past, banks wanted to see that you have been in business and profitable for at least 3-5 years before even accepting a loan application from a small business.
Today, most banks want to see 10 years in business before considering your loan request.
At Elan Capital, we work with dozens of different business lenders, both here in the US and internationally, each having dozens or more of loan options, giving us hundreds of opportunities to help small businesses throughout Texas.
And all of them use the same new "FinTech" underwriting guidelines that are vastly different than the parameters used in the banking industry.
How Elan Capital Is Different Than Online Lending
Elan Capital differs from online lending in two important ways.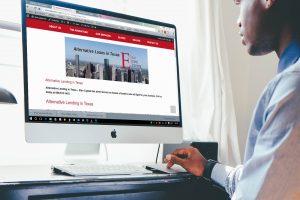 First, yes, we have email. And unlike online sites, we also take phone calls.
And with 6 offices in Texas, there is a strong possibility we can actually meet with you in person, to best assist you and answer all your questions and concerns.
Additionally, when you search online for small business loans, each site uses a specific lender. We don't work that way.
Elan has access to dozens of lenders. 
For instance, some lenders specialize in low credit scores, while others focus on start-up loans, franchise and new business loans. We have lenders that concentrate on ultra-fast microloans, while other lenders we utilize prefer lines of credit, or short/ long term loans. Also, a handful of our lenders concentrate on working capital loans or unsecured business loans, while others specialize in merchant cash advance and factoring.
Additionally,  a few lenders primarily target construction loans and real estate loans, while others focus primarily on leasing and its related tax benefits. And some even focus on various different types of businesses, such as Professional Practices, Farming/Agricultural, Health Care and more. And Elan has SBA loan programs as well.
INVENTORY LOANS
BUSINESS STARTUP LOANS
LINES OF CREDIT
SHORT/LONG TERM LOANS
MERCHANT CASH ADVANCE
UNSECURED BORROWING 
FACTORING RECEIVABLES
WAREHOUSE FINANCING
ACCOUNTS RECEIVABLE LOANS
AGRICULTURAL LOANS
FLOORING LINES
MACHINERY LOANS 
INSURANCE AGENCY LOANS
MEDICAL PRACTICE LOANS
WORKING CAPITAL LOANS
GOVERNMENT GUARANTEED LOANS 
INTERNATIONAL LOANS
ACQUISITION LOANS 
EQUIPMENT LEASING
BUSINESS START-UP LOANS 
COMMERCIAL PROPERTY LOANS
MERCHANT CONSUMER CREDIT PROGRAMS
SBA LOANS
AND MUCH MORE
With offices in here in El Paso as well as Dallas/Fort Worth, San Antonio, Austin, Houston, and Lubbock, Elan provides commercial loans in El Paso Texas with a personal touch not found "online". 
Additionally, as an independent entity, Elan is not tied to one lender and instead, we can have many lenders working their hardest, to gain your business. 
When looking for Commercial Loans in El Paso, know that today, with one phone call, you can have dozens of lending sources competing for your loan.