Searching for Dallas Small Business Loans? Choose a company here in the Dallas area – Elan Capital offers in-person small business lending in Dallas.
Dallas Small Business Loans
Elan Capital Inc brings together the personal service that banks were once known for, with the speed and accuracy of the new FinTech (online) marketplace where now you never actually get to talk to anyone.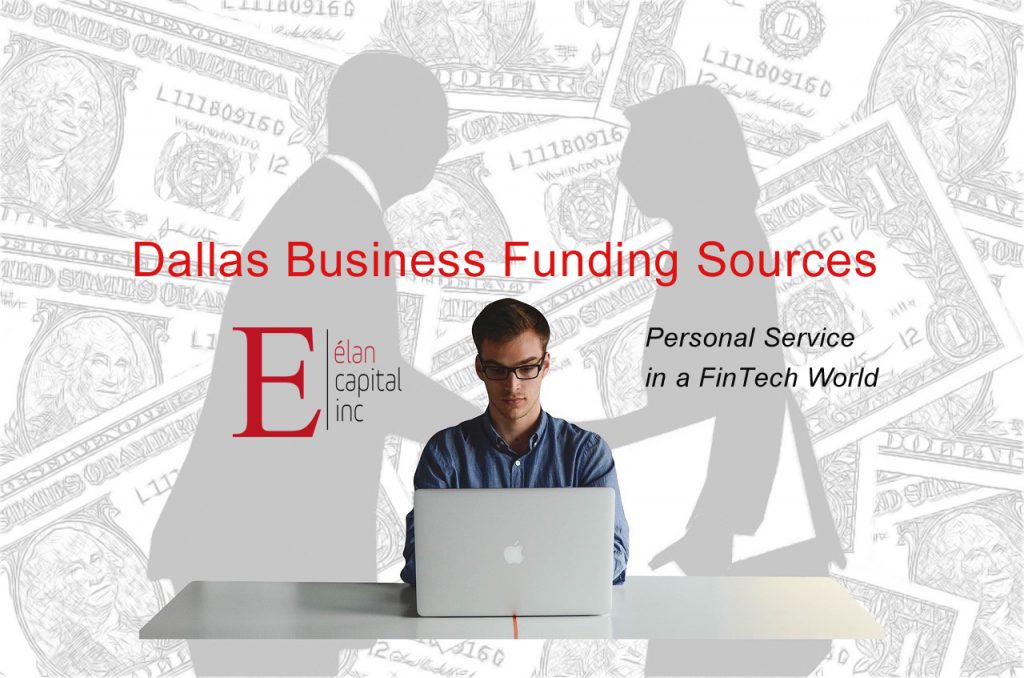 Dallas Small Business Loans Version 2.0
From setting up loans for your startup, to equipment leases with major tax advantages, to help with consumer financing to increase ticket size, to consolidation loans and more, Elan Capital offers more types of small business loans here in the Dallas/ Fort Worth area than any other traditional bank or online service.
When your business works with an Elan Capital Consultant you'll gain access to hundreds of funding sources across the United States as well as Canada, Australia, South America, and the U.K. These funding sources are monitored daily for the best interest rates and terms available to your business.
And it's not just the standard business loans you'll find "online".
Elan Capital has access to a multitude of small business financing options here in Dallas.
Dallas Small Business Loans – Elan Capital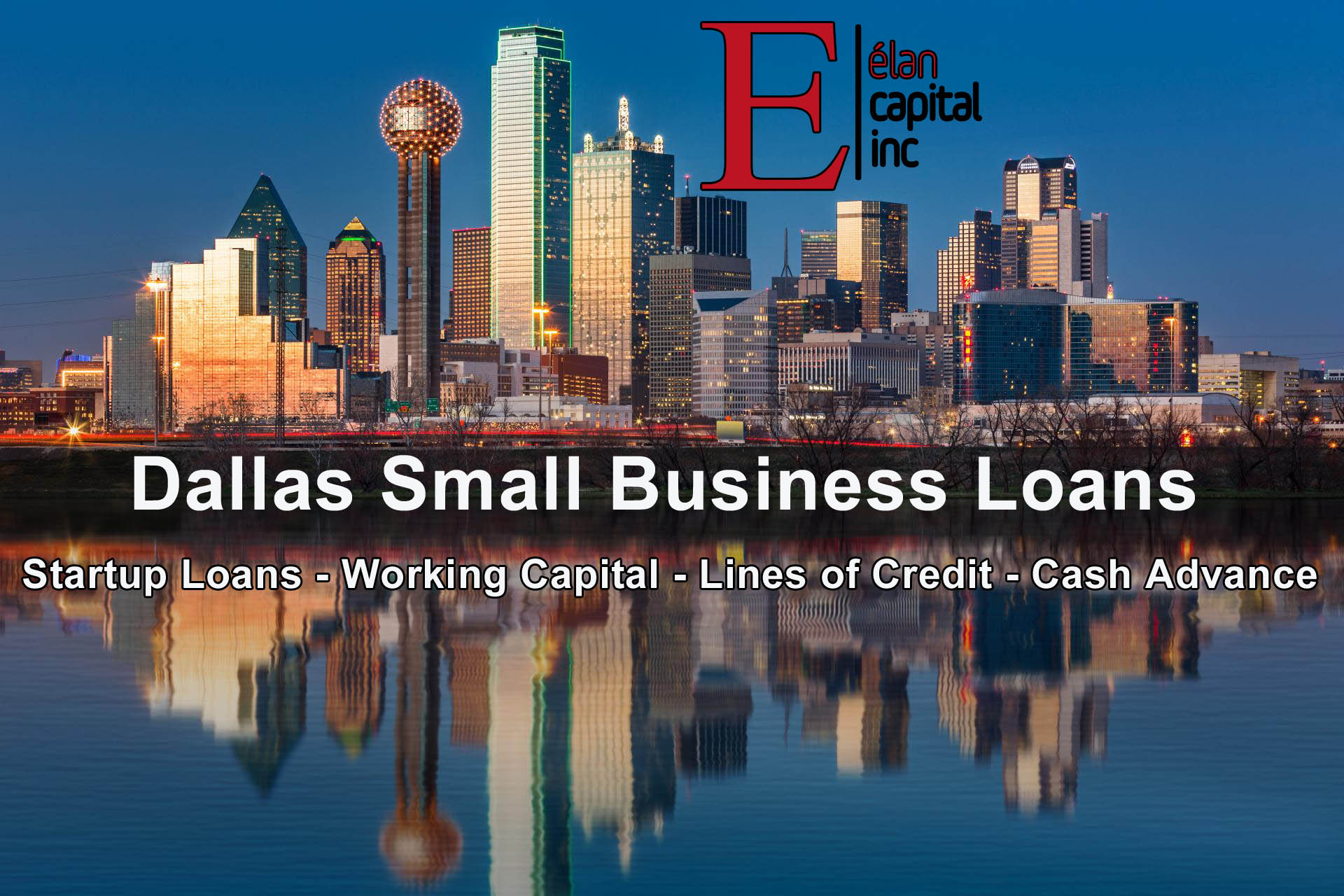 Working Capital Loans: Working-capital loans are designed as short-term solutions for businesses in need of money to help run their operation. Working-capital loans are available from most small business lenders. The advantage of a working-capital loan is that it gives small businesses the ability to keep their operations running while they search for other ways to increase their revenue. Some downsides of a working-capital loan are that they often come with higher interest rates and may have shortened repayment terms.
Equipment Loans: Many of the alternative lenders Elan utilizes, offer their own types of equipment loans and leases. Equipment loans and leases provide money to small businesses for office equipment, such as copy machines and computers, or things such as machinery, tools and vehicles. Instead of paying for the large purchases all at once up front, equipment loans allow business owners to make monthly payments on the items. One benefit of equipment loans is that they are often easier to obtain than some other types of loans because the equipment being purchased or leased serves as collateral. Equipment loans preserve cash flow since they don't require a large down payment and may offer some beneficial tax write-offs.
Merchant Cash Advance: This is a common type of loan made to businesses based on the volume of its monthly credit/debit card transactions. Businesses can typically receive an advance on their monthly transaction volume, sometimes even more. The terms for repaying a merchant cash advance vary by lender. Some alternative lenders take a fixed amount of money out of a business's merchant account every day, while others take a percentage of the daily credit card sales. The best candidates for merchant cash advances are businesses with strong credit/debit card sales, such as retailers, restaurants and service type businesses. The advantages of merchant cash advances are that they are relatively easy to obtain, funding can be received in as quickly as a few days, and the loan is paid back directly from credit card sales.
Business Lines of Credit: Much like working-capital loans, lines of credit provide small businesses money for their day-to-day cash-flow needs. These are not recommended for larger purchases (such as vehicles and machinery), and are available for as short as 90 days to as long as several years. With a line of credit, you take only what you need and pay interest only on what you use, rather than the entire amount. These loans are usually unsecured and don't require any collateral. They also have longer repayment terms and give you the ability to build up your credit rating if you make the interest payments on time.
Professional Practice Loans: Professional practice loans are designed specifically for providers of professional services, such as businesses in the insurance, health care, accounting, legal, engineering, architecture and veterinary fields. These types of loans are typically used for buying real estate, purchasing an existing practice, renovating office space, buying new equipment and refinancing prior debt.
Franchise and Business Startup Loans: Franchise startup loans are designed for entrepreneurs who need financing to help open their own franchise business. These loans, can be used for working capital, or to pay franchise fees, buy equipment and build restaurants and stores. Elan has New Business Startup Loans and funding here in Dallas.
Elan Capital Inc, has many subsets of small business loans here in Dallas including;
INVENTORY LOANS
UNSECURED BORROWING 
FACTORING RECEIVABLES
WAREHOUSE FINANCING
ACCOUNTS RECEIVABLE LOANS
AGRICULTURAL LOANS
FLOORING LINES
MACHINERY LOANS 
INSURANCE AGENCY LOANS
MEDICAL PRACTICE LOANS
WORKING CAPITAL LOANS
GOVERNMENT GUARANTEED LOANS 
INTERNATIONAL LOANS
ACQUISITION LOANS 
EQUIPMENT LEASING
BUSINESS START-UP LOANS 
COMMERCIAL PROPERTY LOANS
SBA LOANS
AND MUCH MORE
Elan Capital also provides fast small business financing in Dallas. We have direct access to dozens of different lenders and hundreds of different programs. In short, we can match you with a lender that is looking for customers just like you.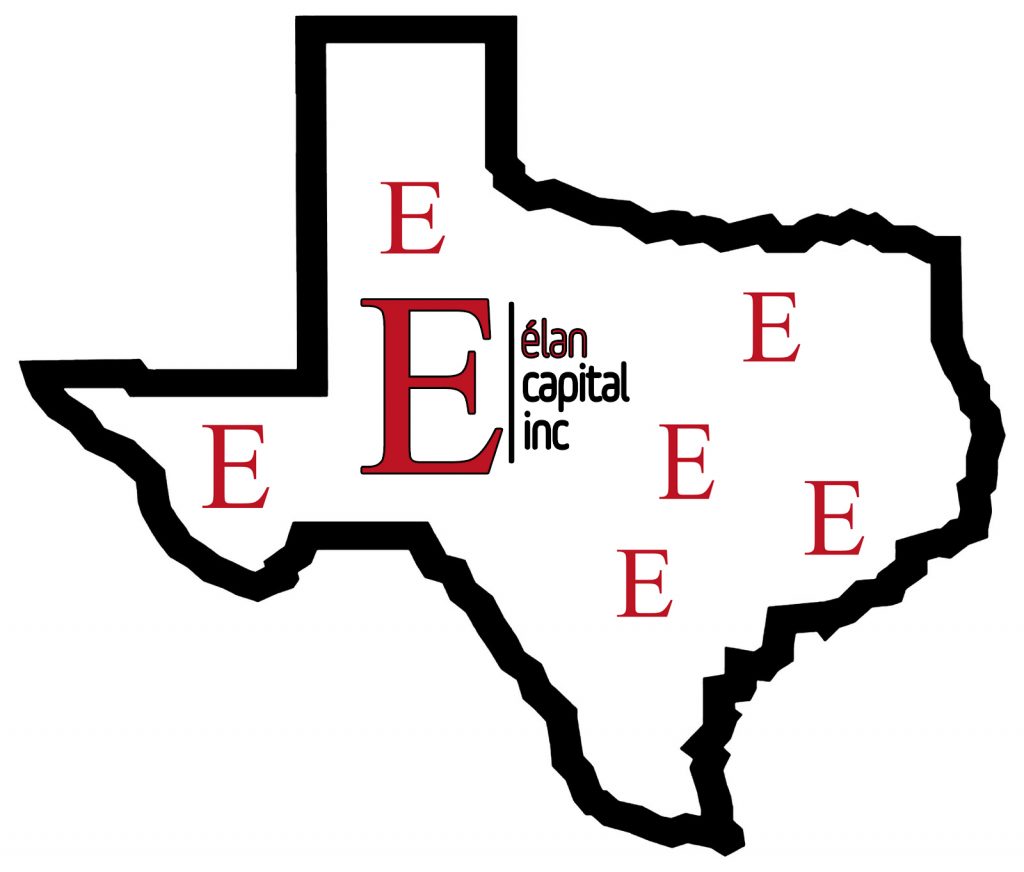 And with offices in Dallas, Houston, San Antonio, El Paso, Lubbock and Austin, Elan Capital is ready to help you today.
Finding the right source for Dallas Small Business Loans is the first step in the process, the second step is to contact the experts at Elan Capital today to investigate all your options.
Small Business Loans in Dallas TX From a Company You Can Trust
Elan Capital, Inc.