Need fast business loans in Dallas? Elan Capital provides small business financing in Dallas, and with offices in 5 other Texas cities, Elan can help you.
Fast Business Loans in Dallas
Perhaps a major piece of equipment at your store has failed. Or your pipes burst. Maybe you don't want to miss out on a business opportunity.
Sometimes, your small business just can't afford to wait for funding. You need fast cash, which probably means you're willing to pay a little more for the speed and convenience that online lenders offer and that you won't get working with a bank where loan requests takes months to even get an answer, let alone funding.
Hiring new employees, making equipment purchases, replenishing depleted inventory, purchasing real estate and increasing working capital are just a few business transactions that may require fast business loans here in Texas.
But who has the time to find the right online lender for your needs? And business loans from banks are great for keeping loan costs down, but the long application and underwriting process means it can take months to get your money. Additionally, banks don't make many small business loans anymore, even if you have good credit.
Fast Business Loans in Dallas – We've Done the Research For You.
If you've searched for online lending, you've likely noticed that the "fast cash" limits vary greatly, and while some say you need to be in business for 2-3 years to apply, others focus on start-up businesses, and others have monthly or annual sales revenue requirements.
Here at Elan Capital for instance, some of our lenders specialize in low or shaky credit scores, while others focus on start-up, franchise and new business loans. We have lenders that concentrate on ultra-fast microloans, while other lenders we utilize prefer lines of credit, or short/ long term loans. Also, a handful of our lenders concentrate on working capital loans or unsecured business loans, while others specialize in merchant cash advance and factoring. Additionally,  a few lenders primarily target construction loans and real estate loans, while others focus primarily on equipment leasing and its related tax benefits. And many even focus on various different types of businesses, such as Professional Practices, Farming/Agricultural, Health Care and more. Additionally, Elan has SBA loan programs as well.
Fast Business Loans in Dallas, Houston, San Antonio, El Paso, Lubbock and Austin.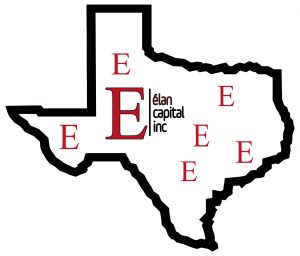 Elan Capital provides fast business loans in Dallas. We have direct access to dozens of different lenders and hundreds of different programs. In short, we can match you with a lender that is looking for customers just like you.
And with offices in Dallas, Houston San Antonio, El Paso, Lubbock and Austin, Elan Capital is ready to help you today.
Fast Business Loans in Dallas From a Company You Can Trust – Elan Capital, Inc.