Need Startup Capital in Dallas? – Elan Capital offers Startup and Early Business Loans to Low Revenue Businesses here in Dallas and throughout Texas.
Need Startup Capital in Dallas?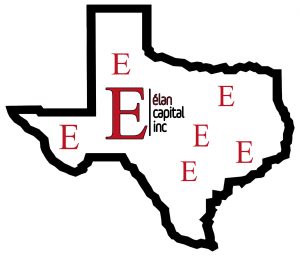 Elan Capital, with offices in Dallas, Austin, El Paso, San Antonio, Houston and Lubbock, offers Startup Loans and Early Stage Business Loans with No Minimum Revenue Requirement and no minimum years (or months) in business.
If you have looked online, you've already seen that all the online business loan sites generally have a minimum 1-2 years in business as well as minimum sales revenue requirements.
Maybe you haven't even picked out a location yet. Perhaps you've just started your business and you are not pulling in $10,000 a month (currently the lowest revenue requirement found online).
There is a solution.
And it's only found at Elan Capital.
Startup Capital in Dallas – From Elan Capital
Elan Capital, a leading provider of small business loans located here in Texas, now has access to multiple lenders who will provide new business startup loans in Dallas, and throughout Texas, with unsecured lending up to $150,000.
Startup Funding up to $150,000
No Advance Fees – No Upfront Costs
No Minimum Time in Business Required
No Minimum Monthly/Annual Revenue Required 
No Assets or Collateral Needed
Low Rates
This Startup Capital is not found online and is only available through the loan specialists at Elan Capital Inc.
If you are committed to opening a business in Dallas, Houston, San Antonio, El Paso, Austin or Lubbock, Elan is committed to helping you get started.
Even of your business is pre-revenue or you have no assets or collateral, there is unsecured funding available.
And this is not a credit card. This is a real loan to get your business up and running smoothly.
Startup Capital in Dallas – From Elan Capital Inc.
These loans are perfect for businesses that are just getting started. If you are less than 12 months in, this is a great opportunity to get the cash you need to quickly grow your business.
With Elan Capital Business Startup Capital in Dallas You Can;
Secure Real Estate
Purchase Product to Sell
Acquire Needed Equipment
Secure Employees
And More
In need of small business startup capital in Dallas? Need a loan to grow your new business? Are you searching for business financing in here in Texas?
The First Step is to Call Us.