Online Business Loans – Dallas – With a twist. We actually come and sit with you to discuss your options and with over 75 lenders, we can find you a match.
Online Business Loans – Dallas
With a 90% Approval Rating, it's very likely we can acquire a loan that works for you.
If you've been in business for over 6 months and have at least $120k in annual sales, we have a great track record of helping business just like you.
Get the small business capital you need to fund small business equipment, boost your inventory, hire staff, prepare for seasonal changes, help manage cash flow, and virtually any another opportunity or business challenge.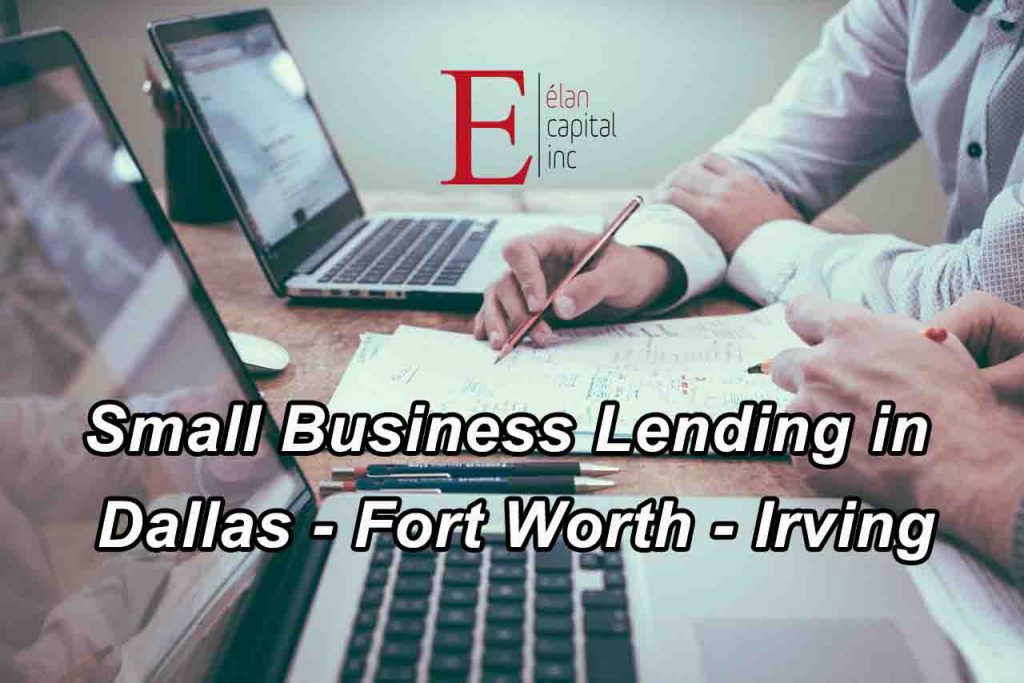 Many businesses ask us…
How hard is the approval process?
This answer changes depending on the channel you seek financing through.
90% of the clients who apply through Elan Capital get approved, due to our simplified process, and easier approval qualifications.
In contrast, banks are typically the tougher type of lender to get funding through due to approval requirements that most entrepreneurs cannot meet.
They are also a much slower at processing funds, due to more banking regulations and institutional paperwork requirements.
Alternative business lending allows for expedited processing with minimized paperwork and less red tape, resulting in business owners gaining access to funds in a fraction of the time taken by traditional lenders.
Our Most Popular Loans are;
Business Term Loans
SBA Loans
Small Business Equipment Loans
Accounts Receivable Financing
Revolving Business Line of Credit
Merchant Cash Advances
Purchase Order Financing
Commercial Mortgage Loans
Franchise Financing
Secured Loans
Unsecured Loans
Startup Business Loans
Medical and Dental Practice Loans
Minority Business Loans
Business Loans for Women
Veteran Business Loans
Here at Elan Capital, our goal is to match small and medium sized Texas businesses with the most relevant lenders to provide them with the simplest and quickest funding solutions.
Our customers benefit from our wide selection of over 75 lenders as well as our personal service that online lenders cannot match.
Additionally, these 75 plus lenders are not just alternative lenders, there are traditional banks in the mix as well. 
And, with just one application, you might have dozens of financing offers!
But You'll Never Know Unless You Call or Apply