Online Dallas Business Loans – Elan Capital combines the new online FinTech with exceptional in-person service here in the Dallas -Fort Worth – Irving area.
Online Dallas Business Loans
There is little argument.
The online business loan market has filled a need, since banks loan less to small businesses now than ever before. Additionally, the new online FinTech underwriting provides better lending guidelines than the old fashioned bank practices, that focus so much more on FICO.
But from the user experience perspective, not so good.
The problem lies in that you never actually get to talk to anyone "online". Sure, e-mails and texts are helpful when you can actually get them, but you can't actually "talk" to anyone.
Online Dallas Business Loans In-Person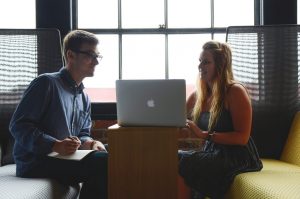 Business owners agree that one big benefit of online lending is the process is mach faster than the traditional bank loan process. The application process is easier and you actually get an answer that is more easily measured in hours, not months.
But the problem for most business owners is that, even among the most popular sites, they all have different qualifications. How do you choose the best lending plan for your business and your specific circumstances?
"If I could only actually talk to someone…"
Well, you can if you call the loan experts at Elan Capital.
Online Dallas Business Loans – Personal Service From Elan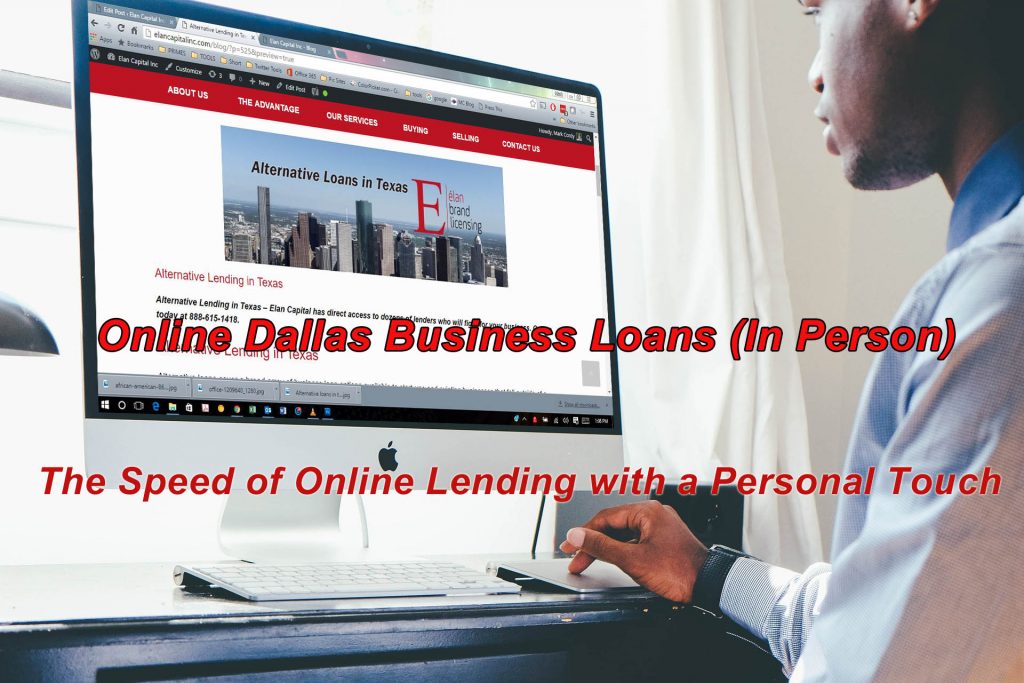 Elan Capital has partnered with dozens of lending sources and has hundreds of lending products.
We've done the research and have the contacts.
And we are based here in Irving Texas, with additional offices throughout Texas, including Houston, El Paso, Lubbock, San Antonio and Austin.
Elan Capital, Inc, serves the Texas small business market by providing small business loans and commercial lending in Dallas, Fort Worth, Irving, Houston, San Antonio, Austin and Lubbock for virtually any project or need; new business start-up lending (which you really can't find online), business acquisitions, real estate, expansion, construction, remodels, refinance, franchises, equipment, inventory, furniture, fixtures, lines of credit, leases, working capital, consumer finance programs and more.
Call and book an appointment to meet with an Elan Lending Specialist, or contact us online and we will follow up with you.
Elan Capital Inc., The Place for Online Dallas Business Loans in Person.