Looking for small business lenders in Texas? Elan Capital Inc, had dozens lenders and 100's of lending programs for virtually every business need.
Small Business Lenders in Texas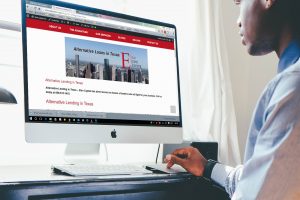 Why spend valuable time researching online online business lenders in Texas – save time by having your loan or lease directed to the most appropriate funding source. At Elan Capital, you are not limited to one funding source. A bank has one program, Elan Capital has dozen's of the top lenders and hundreds of programs, available for our clients. By having access to an Elan Capital Consultant you'll have instant access to hundreds of funding programs across the United States as well as Canada, Australia, South America, and the U.K. These funding sources are monitored daily for the best interest rates and terms available to your business.
Small Business Lenders in Texas – Elan Capital Has More Choices
Elan Capital, a Texas-based business lender with offices in Dallas, Houston, San Antonio, El Paso, Austin and Lubbock, has access to dozens of the nation's top lenders, translating into hundreds of different programs, all with one primary goal in mind.
Growing your business. 
More Choices.
More Lending.
Elan Capital, Inc.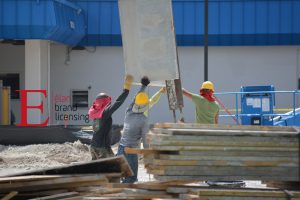 For instance, some lenders specialize in low credit scores or bad credit, while others focus on start-up, franchise and new business loans. We have lenders that concentrate on ultra-fast microloans, while other lenders we utilize prefer lines of credit, or short/ long term loans. A handful of lenders concentrate on working capital loans or unsecured business loans, while others specialize in merchant cash advance and factoring. A handful primarily target construction loans and real estate loans, while others focus primarily on leasing. Many even focus on various types of businesses.
Put all these small business lenders in Texas under one roof, and you have Elan Capital.
The point we are trying to make here, is that as a business owner, you could be applying online to the wrong types of lenders for your need, dinging your credit score and wasting your time.
With the widest selection of the best small business lenders in Texas, Elan can guide you to the lender that is most likely to welcome you with open arms.
The deregulation of the banking industry has made new choices available that never existed before. One of these is the availability of money through new lending sources. The types of business loans vary to your specific business needs. Elan Capital can give your business access to hundreds of financing programs and more. With just one phone call you, can have dozens of lending sources competing for your loan.
In addition, the best small business loans in Texas are flexible and custom-designed to support your business needs.
That's why you Choose Elan Capital 
With offices in Dallas/Fort Worth, San Antonio, Austin, Houston, El Paso, and Lubbock, Elan combines Small Business Funding here in Texas with a personal touch. 
At Elan, our expert funding advisers can help you determine which of the many types of small business loans will best support your needs.
Above all, you'll be dealing with a company that values honesty, integrity and transparency. But most of of all…
A Passion to Help Businesses Here in Texas.
Looking for Small Business Lenders in Texas? With one call, you can have
dozens of lending sources competing for your loan.