The world has changed. As a small business, you have to adapt. Elan Capital specializes in small business lending in Dallas and the surrounding area.
Small Business Lending in Dallas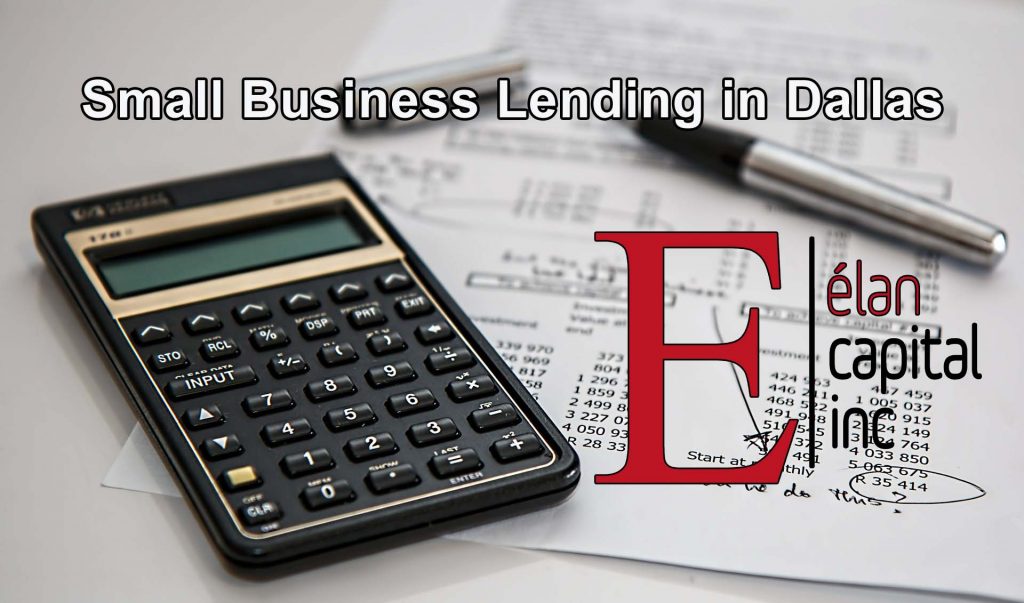 Elan Capital Inc, has many subsets of alternative small business loans in Dallas TX including;
INVENTORY LOANS
UNSECURED BORROWING 
FACTORING RECEIVABLES
WAREHOUSE FINANCING
ACCOUNTS RECEIVABLE LOANS
AGRICULTURAL LOANS
FLOORING LINES
MACHINERY LOANS 
INSURANCE AGENCY LOANS
MEDICAL PRACTICE LOANS
WORKING CAPITAL LOANS
GOVERNMENT GUARANTEED LOANS 
INTERNATIONAL LOANS
ACQUISITION LOANS 
EQUIPMENT LEASING
BUSINESS START-UP LOANS 
COMMERCIAL PROPERTY LOANS
SBA LOANS
AND MUCH MORE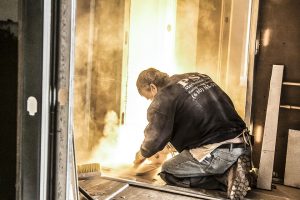 While the economy is beginning to grow and things are getting somewhat better for businesses in the U.S., small business access to working capital is still a stiff challenge for many business owners. Traditional small business lending, which sharply contracted following the start of the recession, is showing little signs of life.
Here at Elan Capital, we often hear something along these lines when speaking to small business owners here in Dallas, and throughout Texas;
"While our long-term relationship with our bank does matter to me, if they can't come through for me when I need them, it leaves me no other option than to find someone else who will help."
Statements like these are validated when reading through a recent E&Y report that stated nearly one in five companies report having changed its primary bank in the past year. That's a lot of business owners jumping ship. E&Y further stated that access to funding was one of the primary reasons for bailing on the banking relationship.
Small Business Lending in Dallas – Fast Lending Here in Texas
Karen Mills, a senior fellow at Harvard and former SBA Administrator states in perfectly in a recent report
"Financial crises tend to hit small firms harder than large firms. As the academic literature underscores, small firms are always hit harder during financial crises because they are more dependent on bank capital to fund their growth. Credit markets act as a "financial accelerator" for small firms, such that they feel the credit market swings up and down more acutely."
We have written about this before, but it bears repeating. A $2 million bank loan, costs the bank pretty much the same to process as a small business loan for $150,000. Except that the return is better for the bank on the bigger loan.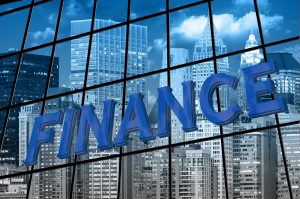 Simply put, bankers have "moved upstream where the bigger fish swim."
Karen Mills agrees writing in that same report;
"Small business lending continues to fall, while large business lending rises. In an absolute sense, small business loans on the balance sheets of banks are down about 20 percent since the financial crisis, while loans to larger businesses have risen by about 4 percent over the same period."
Then she hits the nail on the head. "The banking industry in the aggregate appears increasingly less focused on small business lending."
There is an alternative.
Small Business Lending in Dallas – Elan Capital
Your bank, while still a good option for many loan purposes, might not be the only, or even or the best option, any longer.
If we could put $4K to $2MM into your bank account, how would you use it?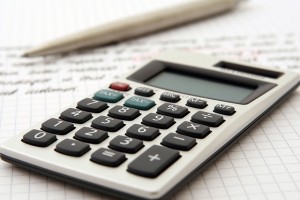 In today's economy, access to business capital may be a challenging and a very time consuming process. However, you still have needs to grow your business; purchasing new equipment, buying extra inventory, expanding, remodeling, and more.
No out of pocket costs
No fixed payments
Funding is as little as 7 days
Fees are tax-deductible 
Finding the right source for capital and small business lending in Dallas is the first step in the process, so contact the experts at Elan Capital today to investigate your options. You might be surprised at what you'll find when you work with the Dallas leader in the small business lending field.
Elan Capital knows the ins and outs of small business lending in Dallas, and with additional offices in El Paso, Lubbock, Houston, San Antonio and Austin, we have Texas covered.
Elan Capital knows the alternative funding world.  Elan Capital knows the ways of these lenders and has the contacts to secure financing for virtually any type of business.
The deregulation of the banking industry has made new choices available that never existed back in 1995. One of these is the availability of money through alternative lending sources. The types of business loans vary to your specific business needs. There are many different loans that can be arranged by a Elan Capital.
Elan Capital can give your business access to all of these types of financing and more.
Today, with one free phone call, you can have dozens of lending sources competing for your loan.