Elan Capital offers small business loans in Dallas, and the surrounding area. Your bank may have given up on you, but Elan Capital hasn't!
Small Business Loans in Dallas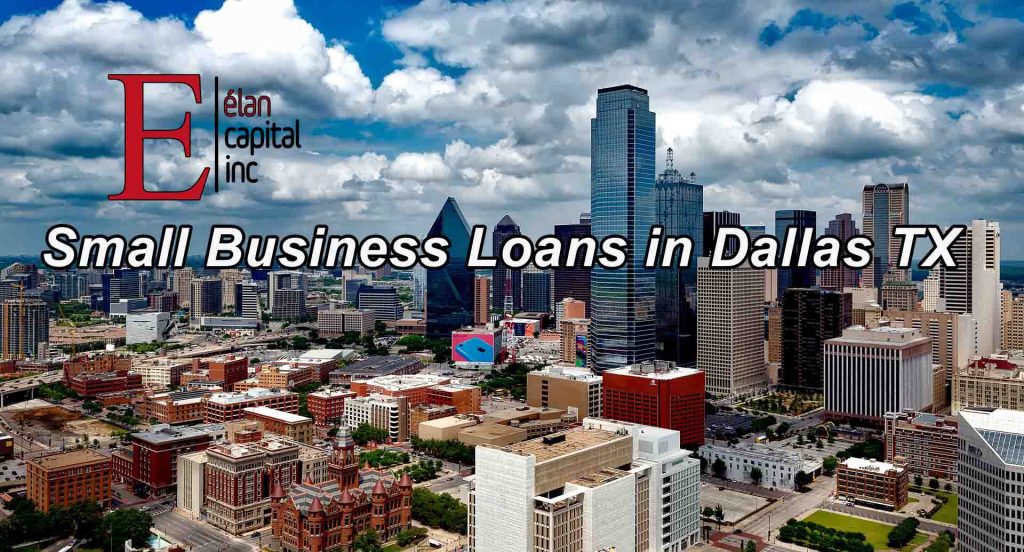 A full decade after the 2009 financial crisis, traditional banks are still more reluctant than ever to fund small businesses. Entrepreneurs and small business owners need not be discouraged though, as a new trend has emerged in the world of finance: "alternative lending."
Banks are Changing, and so is Lending
You may walk through open doors of your local bank only to hit a brick wall. According to the SBA, traditional banks decline up to 80% of small business loan applications. Why?
3 Primary Reasons Why You Won't Get That Bank Loan
You most likely won't be able to get a traditional bank loan if ANY of the following apply to you:
You need less than millions
Your credit score is less than 680
You've been in business less than 5 years
Enter the "alternative lenders," aka non-bank lenders. Featuring faster underwriting and a shorter decision processes than traditional banks did "back-in-the-day", alternative lending has grown increasingly popular.
Traditional National Banks tend not to loan amounts less than $1,000,000, and even regional banks typically won't lend under $500,000, so alternative financing appeals to small business owners in need of smaller loans.
Elan Capital has alternative funding which includes term loans, merchant cash advances, factoring, equipment loans, and more. 
Small Business Loans in Dallas – Is it right for my business?
The most obvious and common answer is that businesses seek financing when they're faced with an unexpected opportunity or challenge that requires quick capital.
Most of the time, small businesses don't have the cash on reserve or enjoy an established line of credit that enables them to withdraw the necessary funds for these types of opportunities or challenges. Alternative sources of lending help fill that void by giving business owners access to funding, availability of capital and cash approval speed. The reality is that traditional banks aren't equipped to do this anymore and it isn't profitable for them to provide loans of under $1,000,000 (increasingly more likely $5M).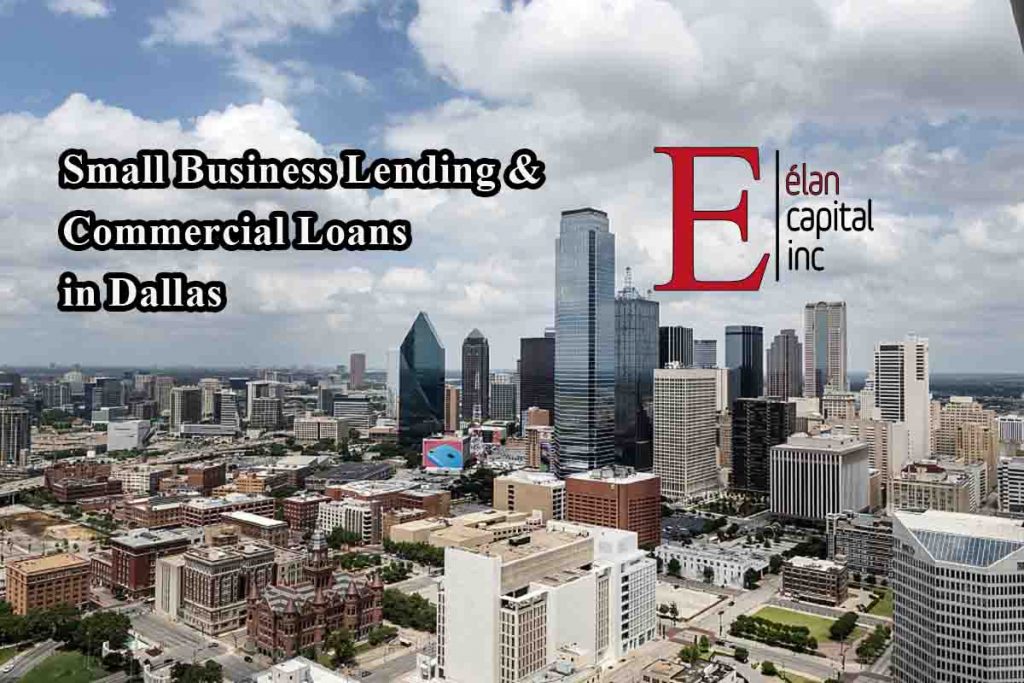 Opportunities Abound – But Do You Have the Cash?
Maybe you have a "can't-miss-this" deal on inventory or new equipment
Perhaps you can buy out a partner, or avoid having to take on a partner just for the funding
You may have an opportunity to expand into a new location
or just about any good situation for your business to grow
Challenges Await – Fast Funding is the Option
Harsh weather or roadwork forces customers to stay away
Seasonal or economic fluctuations that impact your bottom line
Unexpected Occurrences – equipment stops working and needs replacing; a freezer in an ice cream shop, a tractor on a farm, a stove at a restaurant. Stuff happens, and it's seems to happen right after you paid off a mess of other bills.
Small Business Loans in Dallas From Elan Capital, Inc.
Whether you're a restaurant, retailer, service industry, farming, medical practice, or any type of business; having an Elan Capitol specialist examine your situation closely will help determine the best financing option. Gaining access to capital can be the deciding factor in whether or not a small business grows through opportunity or survives the challenges.
Elan Capital can help with both.
New lending platforms are transforming credit evaluation and loan origination as well as opening up non-traditional sources of capital for small business owners.
Need a small business loan in Dallas? Whether it's an opportunity or a challenge, call the lending professionals at Elan Capital.