Elan Capital combines the ease of online lending with a personal touch not found online. Small business loans in San Antonio, Texas at Elan Capital, Inc.
Small Business Loans in San Antonio
What a difference in a little over a decade makes. Back in 2006, no one had a smartphone and we talked around the water cooler about last night's episode of Desperate Housewives. You also walked into your bank and sat down at a desk if you needed a bank loan for your business.
Now, smartphones have changed the world, Desperate Housewives has been cancelled, and banks don't make small business loans in anyway, shape or form that is at all valuable to a small business.
Banks went through 2 phases 
First, after the crash of 2007-2008 the banks and credit unions quickly changed their lending standards, making it very difficult for small business owners to get any funding at all.
Then starting in 2012-2013 they began to understand that small business lending is not as profitable as other "profit centers". In essence, the cost to process a small business loan of $100,000 is the same as a loan for $2 million. But the $2 million loan has much more profit for shareholders.
Online Lending Exploded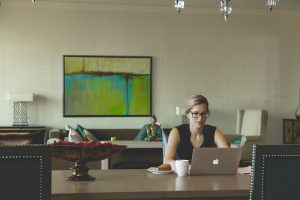 Alternative lenders stepped in to fill the void. They helped small business owners when the banks would not. They leveraged alternative credit risk models, cheaper cost of credit and subsequent high accuracy of default risk management.
But many business here in Texas would rather not go online for a loan. They want to talk to someone. They want questions answered. In short, they want the benefits of online lending combined with the personal touch of banking days gone by.
Have we got good news for you!
Small Business Loans in San Antonio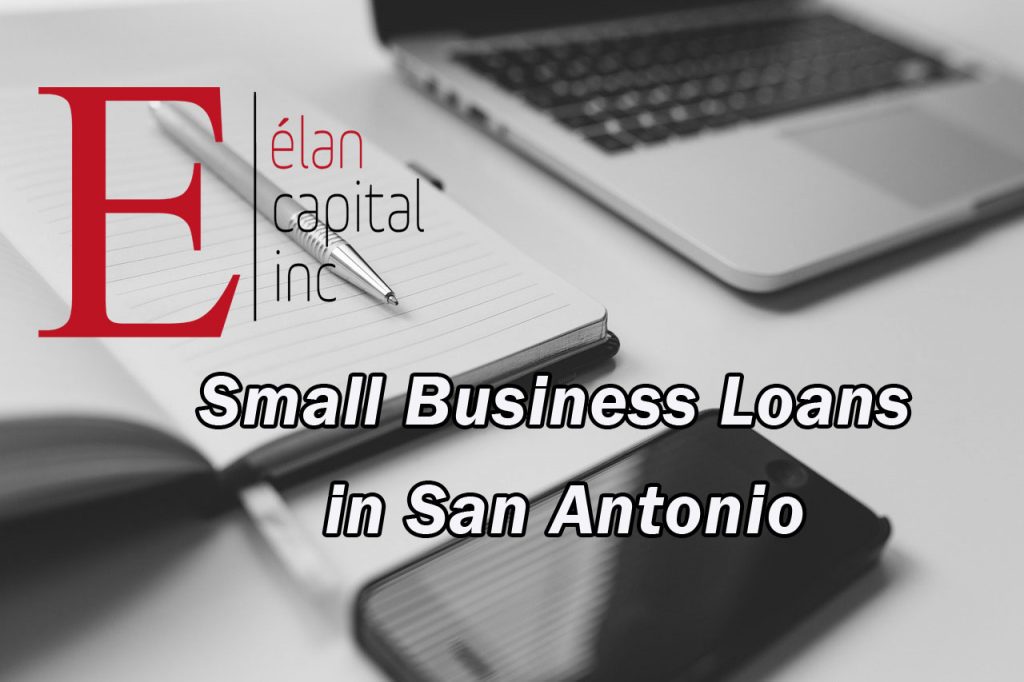 If you go online looking for a small business loans how do you choose the platform and program that is right for you?
Elan Capital uses dozens of lenders and is not beholden to just one lender. With each lender having dozens of products, Elan Capital has direct access to hundreds of small business lending programs.
All done with a personal touch from small business specialists that live and work in right here in Texas.
One quick application. Dozens of lenders. Hundreds of programs. All with fully-transparent fees.
Elan Capital Inc, has many subsets of small business loans in San Antonio including;
INVENTORY LOANS
BUSINESS START-UP LOANS 
UNSECURED BORROWING 
FACTORING RECEIVABLES
WAREHOUSE FINANCING
ACCOUNTS RECEIVABLE LOANS
AGRICULTURAL LOANS
FLOORING LINES
MACHINERY LOANS 
INSURANCE AGENCY LOANS
MEDICAL PRACTICE LOANS
WORKING CAPITAL LOANS
GOVERNMENT GUARANTEED LOANS 
INTERNATIONAL LOANS
ACQUISITION LOANS 
EQUIPMENT LEASING
COMMERCIAL PROPERTY LOANS
SBA LOANS
AND MUCH MORE
Elan Capital provides fast business loans in San Antonia and throughout Texas because we use the new FinTech underwriting guidelines. We have direct access to dozens of different lenders in the US, Canada and the U.K. and hundreds of different programs.
In short, we can match you with a lender that is looking for customers just like you.
And with offices in Dallas, Houston San Antonio, El Paso, Lubbock and Austin, Elan Capital is ready to help you today.
Fast Small Business Loans in San Antonio with a Personal Touch
Finding the right alternative source for capital and small business loans in San Antonio is the first step in the process, so contact the experts at Elan Capital today to investigate your options.
Elan Capital has a multitude of options available for small businesses to obtain the capital they need to start up, sustain operations, expand a business and ultimately succeed. We look forward to a long, beneficial relationship. Having a solid understanding of all the options available and how they meet your business needs is key to determining the lending option that is best for your small business here in San Antonio.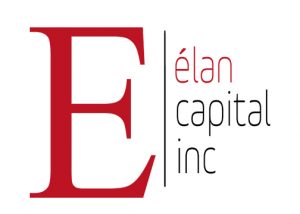 Today, with one phone call, you can have dozens of lending sources competing for your loan.