Small Business Loans – Irving – Fast Business Loans from $10,000 to $5 Million – Terms as long as 10 years – Funding in 1-3 Days – Competitive Rates. Call Today!
Small Business Loans – Irving – Dallas – Fort Worth
Our customers benefit from our wide selection of over 75 lenders as well as our personal service that online lenders cannot match.
Additionally, these 75 plus lenders are not just alternative lenders, there are traditional banks in the mix as well. 
And, with just one application, you might have dozens of financing offers!
But You'll Never Know Unless You Call
No hassles, no surprises, no complicated paperwork, no long approval process  — Elan Capital can quickly and easily customize a business loan that works for your business, so you can get on with the business of building up your bottom line.
Our high approval rates mean that we can say 'yes' when traditional lenders say no. You'll get a dedicated Loan Specialist who will provide you one-on-one personalized service.
Small Business Loans – Irving – With a Personal Touch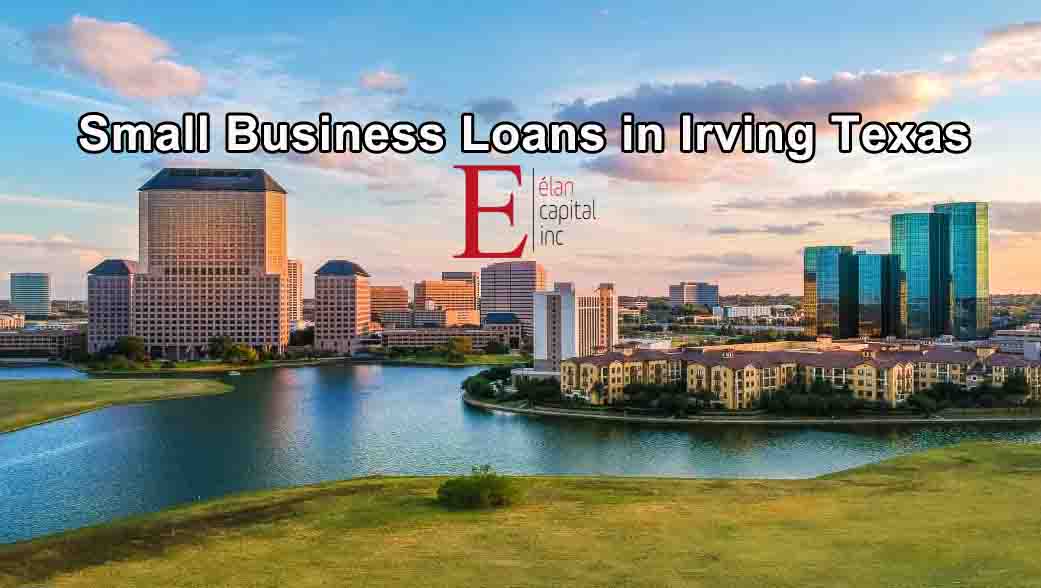 Elan Capital knows the business funding world.  Elan Capital knows the ways of these lenders and has the contacts to secure financing for virtually any type of business.
The deregulation of the banking industry has made new choices available that never existed a few years ago. One of these is the availability of money though alternative lending sources. The types of business loans vary to your specific business needs. There are many different loans that can be arranged by a Elan Capital.
Elan Capital can give your business access to all of these types of financing and more, along with personal service not found in the online lending world.
And with offices in Austin, Dallas, Houston, San Antonio, El Paso and Lubbock we look forward to working for you.
Today, with one free phone call, you can have dozens of lending sources competing for your loan.