Many small businesses have discovered it's virtually impossible to get a loan from a traditional bank, but your small business needs $10,000 now. What are the options?
My Small Business Needs $10,000 Now – Options?
So your small business needs $10,000 Now. Like by the end of the week. In time for payroll.
It can happen to any small business. Late-paying clients, seasonal slowdown, a few short weeks, multiple bills all arriving at once … these all-too-familiar situations often seem to crop up simultaneously for many small business owners, creating the perfect storm of temporary financial distress.
And when the piggy bank is drained so suddenly, or simply not providing the cushion it should be, small business owners are left wondering exactly where they will dig up the cash needed to continue operating. Payroll is coming. Your staff needs to be paid and suppliers don't deliver on promises to pay.
So Your Small Business Needs $10,000 Now
What are your options?
If you're still a young business of under 5 years, it's virtually impossible to get a traditional bank loan for your company, and even if you could qualify, they generally take 30-45 days.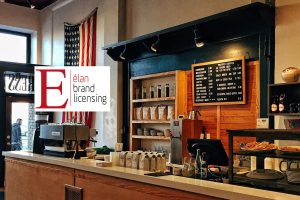 The Situation
Taylor has owned a coffee and sandwich shop in a bustling suburb of a mid-sized city. She has just entered her 3rd year of operation with 3 employees and a tight budget. But all is well, until the roadwork began, temporary blocking access during the busy early morning and lunch crowd.
Taylor has blown through her "rainy day" savings, as indeed, rain has delayed the roadwork completion time frame.
What Now?
The Bank
Many business owners turn to their local bank in times of need. But over the past few years, banks don't like to lend to business as much as they used to. And when they do, it's the big loans. the costs associated with processing a loan are the same for $10,000 as they are for $250,000. So why bother with you?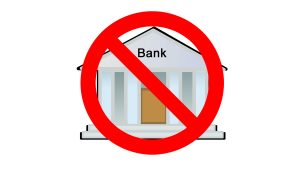 The key issue for Taylor here would be the need to provide in-depth information about the financial history of her business, and detailed evidence of her ability to make regular repayments.
Because she is only in her 3rd year, she may not have an adequate financial history. Though she knows her weekly break-even point, she may not yet have recovered her initial capital investment, classifying her business as loss-making.
These are just a few of the red flags that may prevent her from being approved for the loan. Or they may cause the bank to require some type of collateral, in this case typically her home or auto, against which to lend to her.
Finally, if she is indeed approved, and doesn't mind risking her personal assets to fund her business, it can sometimes take as long as 30-45 days for the funds from a bank loan to reach her account. As a long-term financing strategy, this alone may not be an issue. But where funds are needed rapidly, a bank loan may not be timely enough.
Credit Card
Indeed, in many cases, when a small business inquires at a traditional bank for a small "bridge" loan, they are likely to be handed a credit card application.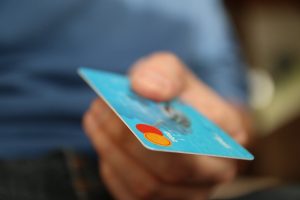 The biggest problems with this is you need cash. Simply put, cash advances are short-term loans that you are able to take against your credit card, up to a certain amount. But unlike when you make a purchase with the card – which is also a short-term loan – you're taking the loan in the form of cash. This can be accomplished by going to an ATM or a bank, where you'll use your credit card.
Getting a cash advance is pretty easy, but it turns out that this is one of the costliest ways to get your hands on some cash. This is because cash advances come with a variety of fees and expenses that credit card purchases don't have.
There is a cash advance fee, typically 2-5%. But the most expensive part of taking a cash advance is the interest you'll have to pay on the cash, and this can be costly in two ways. First, the interest rate on cash advances is usually much higher than the regular interest rate on your credit card purchases. Even worse, that higher interest on cash advances starts building up on the day you take out the advance – there's usually no grace period.
Alternative Loans
When banks regulations were changed, many new financial services were labeled as "alternative" – as in being outside the box of traditional banks we grew up with. By utilizing these types of alternative lending, Taylor would have been able to secure the $10,000, pay the suppliers and the electric bill and make payroll at the end of the week. And still have a cushion. All because they are fast.
Fast and Flexible
Since the financial crisis, trust in retail banks has declined, regulations on bank loans have increased and the banks themselves have shown a consistently low appetite for taking any risk on a small business.
New lending platforms are transforming credit evaluation and loan origination as well as opening up non-traditional sources of capital for small business owners.
If your small business needs funds fast, call the professionals at Elan Capital. 888.615.1418