Elan Capital offers Startup Financing in Dallas – Elan has startup and new business loans, as well as wide variety of other loan and lease programs.
Startup Financing in Dallas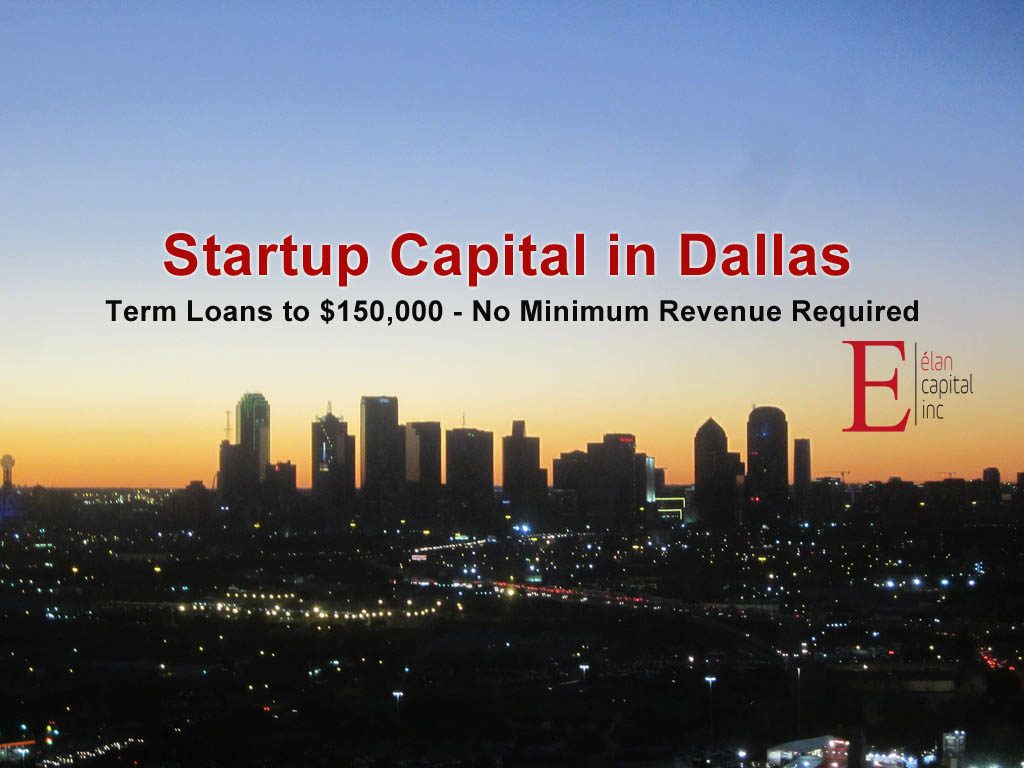 Born and bred here in Texas, Elan Capital offers a wide array of financial services to businesses throughout Texas. And with offices in Dallas, Houston, San Antonio, El Paso, Austin and Lubbock combined with hard work and and personal service, we've become the lender of choice here in Texas.
Franchise and Business Startup Loans: Franchise startup loans are designed for entrepreneurs who need financing to help open their own franchise business. These loans, can be used for working capital, or to pay franchise fees, buy equipment and build restaurants and stores.
Elan has New Business Startup Loans and funding here in Dallas.
Elan Capital, a leading provider of small business loans located here in Texas, now has access to multiple lenders who will provide new business startup funding in Dallas, and throughout Texas, with unsecured lending up to $150,000.
Startup Funding up to $150,000
No Advance Fees – No Upfront Costs
No Minimum Time in Business Required
No Minimum Monthly/Annual Revenue Required 
No Assets or Collateral Needed
Low Rates
If you have looked online, you've already seen that all the online business loan sites generally have a minimum 1-2 years in business as well as minimum sales revenue requirements.
Maybe you haven't even picked out a location yet.
Perhaps you've just started your business and you are not pulling in $10,000 a month (currently the lowest revenue requirement found online).
There is a solution.
And it's only found at Elan Capital.
Startup Financing in Dallas – Elan Capital Inc.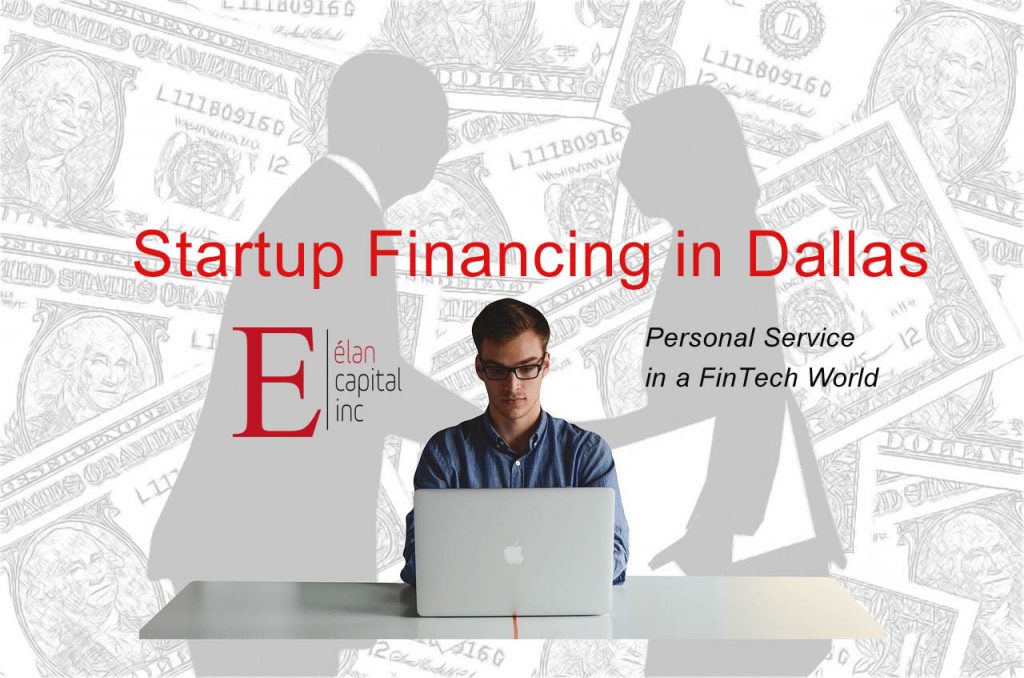 When your business works with an Elan Capital Consultant you'll gain access to hundreds of funding sources across the United States as well as Canada, Australia, South America, and the U.K. These funding sources are monitored daily for the best interest rates and terms available to your business.
And This Startup Capital is not found online and is only available through the loan specialists at Elan Capital Inc.
If you are committed to opening a business in Dallas, Houston, San Antonio, El Paso, Austin or Lubbock, Elan is committed to helping you get started.
Elan Capital Inc, also has many types of other  small business loans here in Dallas including;
INVENTORY LOANS
STARTUP LOANS
UNSECURED BORROWING 
FACTORING RECEIVABLES
WAREHOUSE FINANCING
ACCOUNTS RECEIVABLE LOANS
AGRICULTURAL LOANS
FLOORING LINES
MACHINERY LOANS 
INSURANCE AGENCY LOANS
MEDICAL PRACTICE LOANS
WORKING CAPITAL LOANS
GOVERNMENT GUARANTEED LOANS 
INTERNATIONAL LOANS
ACQUISITION LOANS 
EQUIPMENT LEASING
BUSINESS START-UP LOANS 
COMMERCIAL PROPERTY LOANS
SBA LOANS
AND MUCH MORE
Elan Capital Inc brings together the personal service that banks were once known for, with the speed and accuracy of the new FinTech (online) marketplace where (up until now) you never actually get to speak to anyone.
Start the Conversion Today