If you are a small business, you may be asking What is Alternative Lending? This guide from Elan Capital will help answer your questions.
What is Alternative Lending (and when it isn't alternative)
What is alternative lending? First a loose definition.
Alternative small business financial services are typically provided by "non-traditional-bank" financial institutions. These alternative financial service providers are estimated to have processed approximately $78 billion in lending last year.
When did Alternative Lending begin?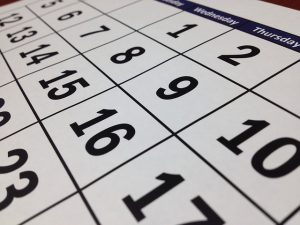 While some types of "alternative loans" like leasebacks and factoring, have been around for a while, many of the "alternative" products and financial firms came about after the great recession of 2008.
That's when the traditional banks that small business relied on for decades, essentially froze their small business lending.
And 8 years later, it has barely melted.
Take a look at the hard numbers. In 2006, the 10 biggest banks made small business loans totaling $72.5 billion. Those same 10 banks made $44.7 billion in small business loans in 2014. That's a decrease of nearly 40%. Factoring in inflation and pent-up demand since the recession, the percent of real change is actually much larger. Additionally, most small businesses are seeking loans of between $5K and $1M, and that is the market the banks have walked away from. 
Increasingly, if you walk into your bank seeking a small business loan, you are often handed a credit card application. At JP Morgan, 90% of their small business loans of under $1 million are through their credit card department. Why bother to process a loan at 5-7% when they can get 13% to 21% on a credit card? (and you can pretty much double those rate for cash advances, those rates are for credit card purchases, not for cash that you can put into your account)
It's not impossible to get a bank loan as a small business, but the smaller amounts just don't fly anymore. The cost to the bank to process the paperwork on a $50,000 loan is essentially the same as a $2 million loan. Which one has more profit for the bank? You don't need a Degree in Finance to answer correctly.
What is Alternative Lending? Alternative lending is a broad term used to describe the wide range of loan options available to small business owners outside of a "traditional" bank loan. These alternative options are most commonly used when a business owner cannot obtain a traditional bank loan for any number of reasons; bank reluctance, credit score, length of time in business, and more.
What is Alternative Lending? It immediately filled a need, outstripping traditional lending in just a few years.
So in a sense, it's really not "alternative" anymore. 
The Benefits of Alternative Lending
Chances are good that if you, as a business owner, have just recently looked into "What is Alternative Lending?" you likely have an immediate need. And that is the #1 benefit of alternative lending. Speed.
What is Alternative Lending? the one-word definition. 
Fast.

While bank loans (if you are lucky enough to get one) have application processes that typically get you the loan in 30-45 days. SBA loans are even lengthier. That may not work if you if you have a pressing need.
Perhaps a pipe broke, maybe you can buy out a partner or competitor, or you have a great opportunity to buy product at a "can't miss price", or any one of hundreds of reasons that a small business needs funding, and quickly.
If you talk to business owners who have utilized alternative lending, most will tell you the biggest benefit is speed. Here at Elan Capital, most of our funding is released within 7 days. Sometimes even faster.
Un-perfect Credit
While some business owners have rather healthy credit scores, again, most banks don't make loans under $1M and the big banks tend to start at $2M. So for those with good credit? Alternative works. The mid-score market? Check. Less than perfect credit? Again, there are products in the alternative market that work well for nearly every credit score.
But explore your options.
While the alternative lending industry is well-established and is generally staffed by well-respected members of the financial services community, like any other industry, you need to be careful and choose wisely.
Elan advises that a good financial specialist can add real value to a business by reviewing business strategy, recommending debt structure, and reviewing other business aspects like cash flow and cash management, as well as working with your CPA or attorney.
A small business working solely with an online lender will never enjoy the value-added relationship Elan can provide.
What is Alternative Lending Exactly?
While Elan has 100's of different programs, alternative funding can be broken down to four main "categories".
Term loan is a lump sum you borrow and repay on set terms, including the annual percentage rate. This is generally the least expensive type of financing.
A line of credit gives you access to a set amount of cash that you can tap when necessary. This is generally used by businesses that need short-term financing to bridge cash flow gaps (ex. seasonal businesses).
Invoice factoring, also known as invoice financing or accounts receivable financing, is an option for small businesses that deal with unpaid invoices. Instead of just waiting to be paid, you can get an advance on those invoices, which you then pay back along with a fee when customers settle their accounts. This is popular option where there is a big one-time expense (remember yellow pages? The publishers always used factoring. The big expense was printing and distributing)
A merchant cash advance offers a way to get an advance on future credit card/debit card sales.
Elan Capital Inc, has many subsets including
INVENTORY LOANS
UNSECURED BORROWING 
FACTORING RECEIVABLES
WAREHOUSE FINANCING
ACCOUNTS RECEIVABLE LOANS
AGRICULTURAL LOANS
FLOORING LINES
MACHINERY LOANS 
INSURANCE AGENCY LOANS
MEDICAL PRACTICE LOANS
WORKING CAPITAL LOANS
GOVERNMENT GUARANTEED LOANS 
INTERNATIONAL LOANS
ACQUISITION LOANS 
EQUIPMENT LEASING
BUSINESS START-UP LOANS 
COMMERCIAL PROPERTY LOANS
SBA LOANS
AND MUCH MORE
Small business lending has been on the decline in the United States for nearly 10 years. Small community banks that once served this vital niche have been consolidated by big banks that no longer focus on the benefits of lending to small businesses.
At Elan Capital, we understand that business owners here in Texas and across the country, simply needed a better way to fund their business. Elan supports growing businesses by providing credit when they need it without the hassle. We add value and our relationship grows as your business grows.
Today, with one phone call, you can have dozens of lending sources competing for your loan.