Business Loans – Dallas – Fast Funding – The most recent data suggests you have a 2 in 10 chance of getting a business loan at a bank. Our clients love us.
Business Loans – Dallas – Fast Funding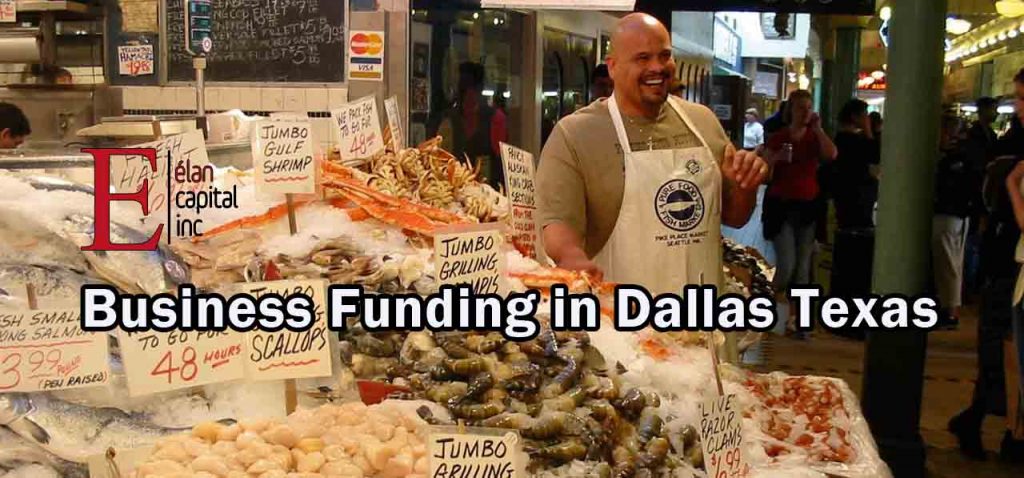 At Elan Capital, we understand that rapid access to financing your business is crucial. That's why we've streamlined the process and created fast, efficient methods to help you acquire needed business capital. And, it's generally done in person here in Dallas.
With funding sources in the US, Canada and the UK, we have dozens of business lenders and hundreds of programs all designed to help you be successful.  And from the moment you contact us, we work to get you the best rates by having the lenders and capital providers compete for your business.
Elan Capital Inc, has many subsets of alternative small business loans in Dallas TX including;
INVENTORY LOANS
UNSECURED BORROWING 
FACTORING RECEIVABLES
WAREHOUSE FINANCING
ACCOUNTS RECEIVABLE LOANS
AGRICULTURAL LOANS
FLOORING LINES
MACHINERY LOANS 
INSURANCE AGENCY LOANS
MEDICAL PRACTICE LOANS
WORKING CAPITAL LOANS
GOVERNMENT GUARANTEED LOANS 
INTERNATIONAL LOANS
ACQUISITION LOANS 
EQUIPMENT LEASING
BUSINESS START-UP LOANS 
COMMERCIAL PROPERTY LOANS
SBA LOANS
AND MUCH MORE
No hassles, no surprises, no complicated paperwork, no long approval process  — Elan Capital can quickly and easily customize a business loan that works for your business, so you can get on with the business of building up your bottom line.
Upgrade your equipment, add a new location, or meet payroll in your slow season… we service businesses in virtually every industry.
Our high approval rates mean that we can say 'yes' when traditional lenders say no. You'll get a dedicated Loan Specialist who will provide you one-on-one personalized service.
Business Loans – Dallas – Fast Funding – Elan Capital
Elan Capital knows the ins and outs of small business lending in Dallas, and with additional offices in El Paso, Lubbock, Houston, San Antonio and Austin, we have Texas covered.
Plus, here at Elan, we work with dozens of lenders in the US, Canada and the UK, each day monitoring the best rates for our valued customers.
Elan Capital knows the alternative funding world.  Elan Capital knows the ways of these lenders and has the contacts to secure financing for virtually any type of business.
The deregulation of the banking industry has made new choices available that never existed back in 1995. One of these is the availability of money through alternative lending sources. The types of business loans vary to your specific business needs. There are many different loans that can be arranged by a Elan Capital.
Elan Capital can give your business access to all of these types of financing and more, along with personal service not found in the online lending world.
Today, with one free phone call, you can have dozens of lending sources competing for your loan.