Elan Capital is a Dallas business broker that can help you buy, sell or fund a business. Call the professionals at Elan – The Business Specialists in Texas.
Dallas Business Broker – Buy, Sell, and Fund
Elan Capital Inc, is a top business broker in Dallas Texas. We help people in Texas. And with offices in Dallas-Irving-Fort Worth, Austin, Houston, San Antonio, El Paso and Lubbock, we help Texans buy businesses, sell business and enjoy access to funding for acquisitions and business growth.
Buying a Business in Dallas
Would you like to own a Dallas area business? We can help you find the right fit for your interests, experiences, and finances. When you buy a business in Dallas that is already operating, you can bypass the challenges of start-up and start receiving cash flow right away. There are many other reasons to buy an existing business. And as a potential buyer, you may have a number of good reasons to purchase a business. Buying a business can be a difficult process and finding a seller and arraigning financing can be even more difficult. Elan is here to help.
Selling a Business in Dallas
An experienced Elan broker can help you prepare to sell your business in Dallas, guiding you from initial listings to closing. At Elan, we work with middle market companies as well as smaller main street businesses to achieve maximum value and ensure a smooth business transition.
If you're contemplating the sale of your business, there are many important aspects to consider as this will be one of the most impactful decisions of your life. Our brokerage will be invaluable to help you achieve your goals, maximize the value of your business, and guide your deal to the closing table.
A seller can have a number of reasons to sell a business as well. It can become a challenging procedure and finding a qualified buyer requires broker marketing skills and access to numerous databases. Elan is here to help.
Business Funding in Dallas
What do buying and selling have in common? Funding. As one of the top business brokers in Texas, Elan Capital has direct access to dozens of lenders that can fund any business need. Elan is here to help.
If you are looking for a business broker in Dallas, Elan Capital is a full service business brokerage – buying, selling, funding.
Dallas Business Broker – Buying, Selling, Funding – Elan Capital
Selling a Business? Elan Capital Inc can help sell your business in the least amount of time for the highest possible price with the terms of the sale to your liking. Let us do the heavy lifting while you run your business.
Buying a Business? Let the professionals at Elan Capital help guide you through the business buying landscape. Our experienced business specialists will work directly with you to learn more about your needs and your preferences, and then will present potential business opportunities that match what you are looking for.
Need Financing? Elan Capital has direct access to dozen of the nation's top lenders. This gives us hundreds of different lending programs for virtually any industry or need. From start-ups to business acquisitions to new construction and much, much more.
It's always easier to buy or sell a business when financing is readily available.

As one of the fastest growing financial companies in Dallas, we're proud of our business, and we're proud that we provide the range of finance solutions our clients need to help them achieve their goals. Elan Capital now has offices in Dallas/ Fort Worth, San Antonio, Austin, Houston, El Paso and Lubbock.
We're also proud that we offer a high level, consistent service – to each and every one of our clients. Whether you are buying, selling, or growing your business, Elan is here for you.
Dallas Business Broker – Small Business Funding

Whatever your needs: whether you're a new business or business wanting to expand; someone who's dreamed about upgrading your equipment, or someone who wants to take advantage of financing alternatives that banks just cannot provide , you're equally important to us.
The deregulation of the banking industry has made new choices available that never existed before. One of these is the availability of money through non-traditional lending sources. These types of business loans vary to your specific business needs.
Some small business owners are hesitant to reach out to alternative lenders because they feel a traditional banking route will be easier or better structured. This is absolutely not the case. At Elan Capital, most all of the alternative lenders we work with usually employ a much more simplified loan process; most don't require high credit scores or they are able to look at collateral options that banks never consider. Several alternative lenders look at big data on your particular industry and therefore provide a much faster turn-around time. These companies Elan works with, pride themselves on their ability to fund deals quickly.
Translation: your business will get the cash it needs much faster.
And when you connect with an Elan Capital Funding Specialist, you gain access to business funding programs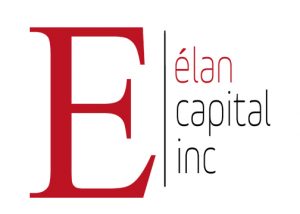 across the United States as well as Canada, Australia, South America, and the U.K.
Best of all, these funding sources are monitored daily for the best interest rates and terms available to your business.
Where do you find a Dallas Business Broker? Where do you find the best business services here in Dallas as well as Austin, Houston, El Paso Lubbock and San Antonio?
With one call.
Need Funding Fast?