Business loans in El Paso. Elan Capital has dozens of lenders, and we help virtually every business. Call the Texas leaders in business loans. 
Business Loans in El Paso – Fast Funding – Personalized Service
Elan Capital is the lender of choice for businesses throughout Texas. With offices in Dallas, Houston, San Antonio, Austin, Lubbock and El Paso, we work with just about any industry out there. This is because Elan is not tied to one lender. Elan Capital had direct access to dozens of the world's leading business lenders. This translates into 100's of programs for virtually any type of business, covering just about any type of need.
Fast Funding – Quick Business Loans in El Paso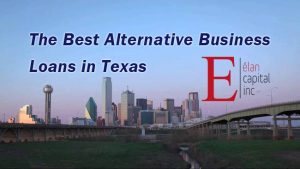 Every small to mid-sized business has it's own special needs and funding requirements. For some startups, franchise owners, or even long-standing businesses, traditional lending may not be a viable solution. Less than perfect credit, length of time in business, or insufficient collateral can prevent business owners from securing the funding and credit lines they need to grow and prosper. Add to this traditional lenders aversion to small business loans and it's no wonder online business lending has increased drastically.
Fortunately, there are alternative lenders that use approval resources vastly different from traditional banks. This allows quicker funding. Elan Capital provides businesses throughout Texas with fast, flexible funding, and a much easier approval process.
And when you connect with an Elan Capital Funding Specialist, you gain access to programs across the United States as well as Canada, Australia, South America, and the U.K. Most of all, these funding sources are monitored daily for the best interest rates and terms available to your business.
Personalized Service – Fast Business Loans in El Paso
By now, virtually every business owner has heard or seen ads for alternative lending companies. If you've looked any up online, you'll see they all have different qualifications. That's why Elan Capital is fast becoming a leader in originating business loans in El Paso. While we rely on the internet to process information, we are not "internet only". We have employees, and offices here in Texas. We are real. Additionally, we have direct access to dozens of the top lenders, so we direct your application to the lender is looking for applicants just like you.
For instance, some lenders specialize in low credit scores, while others focus on start-up, franchise and new business loans. We have lenders that concentrate on ultra-fast microloans, while other lenders we utilize prefer lines of credit, or short/ long term loans. Also, a handful of our lenders concentrate on working capital loans or unsecured business loans, while others specialize in merchant cash advance and factoring. Additionally,  a few lenders primarily target construction loans and real estate loans, while others focus primarily on leasing and its related tax benefits. And many even focus on various different types of businesses, such as Professional Practices, Farming/Agricultural, Health Care and more. Additionally, Elan has SBA loan programs as well.
And it's this personalized service that allows your Elan Capital Consultant personally walk you through our financing experience. Because when you engage an Elan consultant, now you have access to hundreds of lending programs, eliminating the need to search online night after night for the right lender, and at the same time worrying about the fine print and future contact issues. We even have products you can't even find online. And why such good care? We live and work here, and we want to grow with you. Many of our clients continue to work with us, even years later, and even when they actually could get a traditional bank loan.
If You Are Searching for Business Loans in El Paso, We Invite You To Experience the Difference at Elan Capital.
It Starts With A Call.
Looking for Business Loans in El Paso, Dallas, Houston, San Antonio, Austin, Lubbock or really, anywhere in the great state of Texas? With one call, you can have dozens of lending sources competing for your loan.