Looking to get a small business loan in Dallas? Elan Capital has Microloans, SBA Loans, Start-up Loans and more. Offices throughout Texas.
Get A Small Business Loan in Dallas – SBA, Startups & More – Elan Capital
An essential issue that any small business or start-up faces is raising capital to operate, and more importantly, grow. But securing a loan from a traditional bank can be nearly impossible for a start-up or small business with a limited operating history. Or, maybe you only need a small amount ranging from $25k to $250K. Traditional banks aren't interested at those levels. And if you are looking for more, it will eat up months of your time.
And chances are you'll still hear "No."
In 1995, 51% of traditional bank loans were to small business. In 2012 it was 29% and recent studies suggest it's now fallen below 25%. Meanwhile the average loan amount has increased tremendously.
In short, banks are loaning to big business and corporations, not small business.
If you're thinking about starting, stabilizing or expanding your business, Elan Capital has your solution.
Elan Capital has dozens of lenders and hundreds of lending programs. And with offices in Dallas/Fort Worth, Houston, El Paso, San Antonio, Austin and Lubbock, Elan has Texas covered.
Get A Small Business Loan in Dallas –

More Choices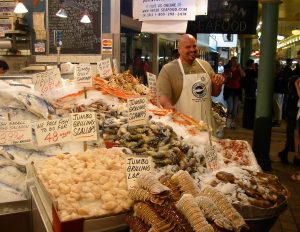 Here at Elan Capital, you are not limited to one funding source. Because a bank has one program. Elan Capital has direct access to dozen's of the top business lenders and hundreds of different programs available for our clients. And by having access to an Elan Capital Consultant you'll have an instant connection to hundreds of funding programs across the United States as well as Canada, Australia, South America, and the U.K. Most of all, these funding sources are monitored daily for the best interest rates and terms available to your business.
Get A Small Business Loan in Dallas –

More Lending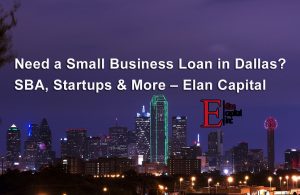 Elan has choices. For instance, some lenders specialize in low credit scores, while others focus on start-up, franchise and new business loans. We have lenders that concentrate on ultra-fast microloans, while other lenders we utilize prefer lines of credit, or short/ long term loans. Also, a handful of our lenders concentrate on working capital loans or unsecured business loans, while others specialize in merchant cash advance and factoring. Additionally,  a few lenders primarily target construction loans and real estate loans, while others focus primarily on leasing. And many even focus on various different types of businesses, such as Professional Practices, Farming/Agricultural, Health Care and more. Additionally, Elan has SBA loan programs as well.
Let Elan Capital find the best solution for your specific needs today.
Looking for a Small Business Loan in Dallas, Irving and Fort Worth? Or need a Small Business Loan in El Paso, Houston, San Antonio, Austin, Lubbock or really, anywhere in the great state of Texas? With one call, you can have dozens of lending sources competing for your loan.