Commercial Loans Fort Worth Texas – With over 75 traditional and alternative lenders waiting to serve you, Elan Capital, a Texas-based lender is here to help your business grow.
Commercial Loans Fort Worth Texas
The business lending landscape has changed more in the last 10 years than the last 100 years
The Great Recession permanently changed small business lending
Banking Deregulation allowed the introduction of Alternative Lending Sources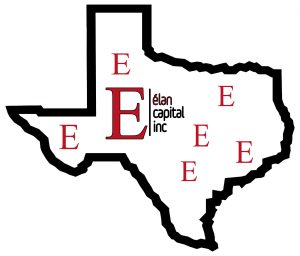 There is no doubt that small business lending almost came to a complete halt in 2007/8. Today, traditional banks don't often lend in amounts less than $1 million. And that is more than the average small business generally needs. Thankfully, banking deregulation has created small business lending options in the sweet spot of $1 million and less.
But it's not just limited to that.
Elan Capital can secure commercial lending up to $10 million here in Texas.
Unlike banks and online platforms, Elan Capital has dozens of lending sources in the US, Canada and abroad. And each lender has multiple programs, making hundreds of business solution available.
But we don't limit you to email. We talk. In person and on the phone. Because with all these options available, it's truly best for us to talk over all your options and find a lending option that works for YOU.
The increased demand for quick and easy access to working capital has sparked fierce competition among lenders to provide alternative lending options that meet the needs of small businesses. Elan Capital has access to some of the best options available for small business lending and commercial loans in Fort Worth, Irving and Dallas.
Commercial Loans Fort Worth Texas – Elan Capital
Elan offers a full slate of business loan services in Fort Worth Texas including;
Working Capital Loans
Start Up Loans
Equipment Loans and Leases
Business Lines of Credit
Professional Practice Loans
Franchise Loans
Merchant Cash Advance Loans
Commercial Property Loans
SBA Loans 
In addition to having offices throughout Texas, Elan Capital has has direct access to dozens of different alternative financing sources with hundreds of different lending programs covering nearly every industry and need.
Because there is no one size fits all here in Texas. Every business is different, even in the same industry. And because Elan Capital has so many financing sources, we have the right solutions  – at the right time –  for virtually any business owner or situation.
In short, we can match you with a lender that is looking for customers just like you.
Elan Capital, Inc.