Elan Capital is a leading provider of small business loans in Irving, Dallas and Fort Worth. Confused about the new options available? Talk to Elan today!
Small Business Loans in Irving – Dallas – Fort Worth
The business lending landscape has changed more in the last 10 years than the last 100 years
The Great Recession permanently changed small business lending
Banking Deregulation allowed the introduction of Alternative Lending Sources
How Small Business Lending Has Changed Since 2007
The 2008 "Crash"
The small business lending landscape today bears little resemblance — functionally, structurally or even in terms of customer service — to what it was back in 2007.
For decades, if you needed a small business loan, you walked into your bank and sat across the desk from a banker. Then the paperwork (and lot's of it) got started.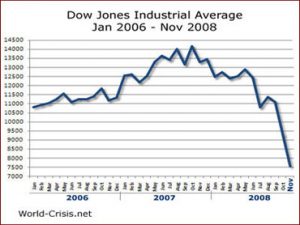 When the Great Recession hit in 2008, traditional banks and credit unions quickly changed their lending standards, making it very difficult for small business owners to get any funding.
Alternative lenders stepped in to fill the void. They helped small business owners when the banks would not.
Now banks, even some of smaller regionals, don't even bother with small business loans of under $1M. They won't even think about processing an application for a $25,000 loan. They just hand you a credit card application. They have realized that loan processing costs are the same on a small loan of $200,000 are the same as on a $2 million loan, and the latter has tons more profit for shareholders.
So first, it was a recoil from the near crash of the century, then it was the realization that there are other profit centers that are less risky (like opening fake accounts). Lastly, new regulations benefited the new lenders enabling alternatives that were lot available 10 years ago.
Enter Elan Capital Inc – The Experts in Small Business Loans in Irving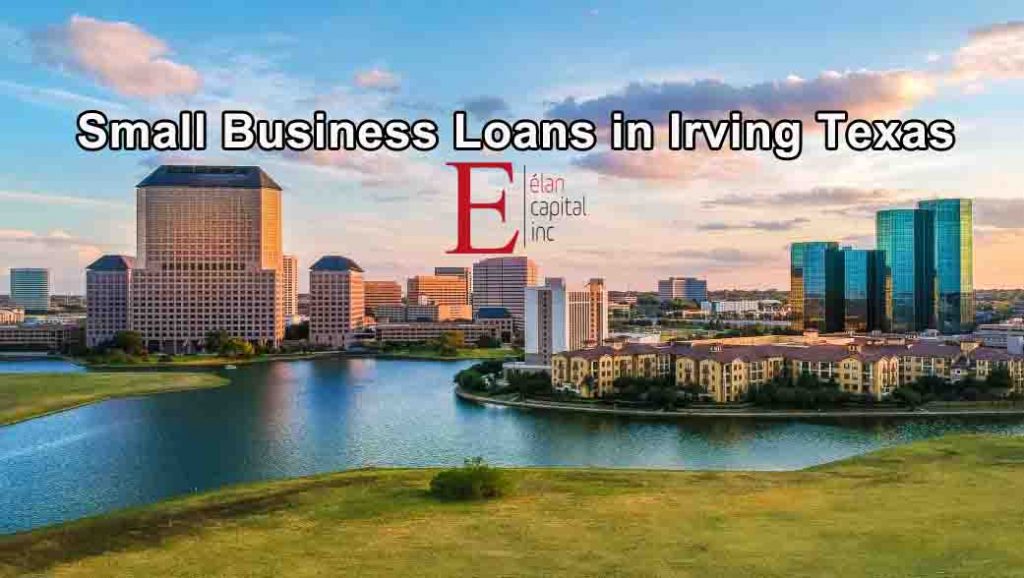 Elan Capital, Inc, serves the Texas small business market by providing small business loans and commercial lending for virtually any project or need; start-ups, business acquisitions, real estate, expansion, construction, remodels, refinance, franchises, equipment, inventory, furniture, fixtures, lines of credit and working capital.
Small business loans off all types here in Irving. One call. Dozens of lenders competing for your business. Personal service. Transparent.
Partners.
And while the online sites each have their own lenders, Elan has direct access to over over 75 traditional and alternative lending sources.
What Does That Mean To You?
In short, Elan Capital can match you with lenders looking for businesses just like yours.
Small Business Loans in Irving – Dallas – Fort Worth – Elan Capital
As an independent entity, Elan is not tied to one lender and instead, we can have many lenders working their hardest, to gain your business.
While Elan has 100's of different programs, small business financing in Texas can be broken down to four main "categories".
Term loan is a lump sum you borrow and repay on set terms, including the annual percentage rate. This is generally the least expensive type of financing.
A line of credit gives you access to a set amount of cash that you can tap when necessary. This is generally used by businesses that need short-term financing to bridge cash flow gaps (ex. seasonal businesses).
Invoice factoring, also known as invoice financing or accounts receivable financing, is an option for small businesses that deal with unpaid invoices. Instead of just waiting to be paid, you can get an advance on those invoices, which you then pay back along with a fee when customers settle their accounts. This is popular option where there is a big one-time expense
A merchant cash advance offers a way to get an advance on future credit card/debit card sales.
Elan Capital Inc, has many subsets including
INVENTORY LOANS
UNSECURED BORROWING 
FACTORING RECEIVABLES
WAREHOUSE FINANCING
ACCOUNTS RECEIVABLE LOANS
AGRICULTURAL LOANS
FLOORING LINES
MACHINERY LOANS 
INSURANCE AGENCY LOANS
MEDICAL PRACTICE LOANS
WORKING CAPITAL LOANS
GOVERNMENT GUARANTEED LOANS 
INTERNATIONAL LOANS
ACQUISITION LOANS 
EQUIPMENT LEASING
BUSINESS START-UP LOANS 
COMMERCIAL PROPERTY LOANS
SBA LOANS
AND MUCH MORE
The increased demand for quick and easy access to working capital has sparked fierce competition among lenders to provide alternative lending options that meet the needs of small businesses. Elan Capital has access to some of the best options available for small business loans in Irving, Dallas and Fort Worth.
Texas – We have you covered.
With offices in San Antonio, Austin, Houston, El Paso, Lubbock (as well as the Dallas/Irving/Fort Worth area) Elan provides small business solutions with a personal touch.
Elan Capital has a multitude of options available for small businesses to obtain the capital they need to start up, sustain operations, expand a business and ultimately succeed. We look forward to a long, beneficial relationship. Having a solid understanding of all the options available and how they meet your business needs is key to determining the lending option that is best for your small business here in Texas.
At Elan Capital, we understand that business owners here in Texas, simply needed a better way to fund their business. Elan supports growing businesses by providing credit when you need it without the hassle. We add value and our relationship grows as your business grows.
Today, with one phone call, you can have dozens of lending sources competing for your loan.