Many small businesses no longer secure loans from their bank, their is an alternative. Elan Capital has many options for small business funding in Texas.
Small Business Funding in Texas
Every recent survey shows banks are making fewer and fewer loans to small businesses. Between increased regulation, lack of collateral, and cash flow issues, most small business owners can't secure the needed funding to grow their business simply because they are small potatoes in the eyes of the bankers.
In the majority of cases, small business owners seek smaller business loans than large corporations look for. In fact, about 80% of small businesses are seeking loans of less than $500,000. These business loan requests are perfect if you were applying at Elan, but it doesn't really benefit the big traditional national footprint banks to fund these smaller loans.
Why? Because it costs banks just as much to process the paperwork and underwrite a $5 million dollar business loan as it does a $100,000 small business loan, and the big banks earn much more money by underwriting  and servicing the larger loans. Simply put, small businesses are considered too expensive to underwrite, traditional bank lenders are more eager to accommodate and fund bigger businesses.
And with offices in Dallas/ Fort Worth, Austin, El Paso, Lubbock, Houston, and San Antonio, we are YOUR SOURCE for for small business funding in Texas.
Need Fast Small Business Funding in Texas?
Elan Capital Inc, has many subsets of alternative small business loans in Dallas TX including;
BUSINESS START-UP LOANS
WORKING CAPITAL LOANS
INVENTORY LOANS
UNSECURED BORROWING 
FACTORING RECEIVABLES
WAREHOUSE FINANCING
ACCOUNTS RECEIVABLE LOANS
AGRICULTURAL LOANS
FLOORING LINES
MACHINERY LOANS 
INSURANCE AGENCY LOANS
MEDICAL PRACTICE LOANS
GOVERNMENT GUARANTEED LOANS 
INTERNATIONAL LOANS
ACQUISITION LOANS 
EQUIPMENT LEASING
COMMERCIAL PROPERTY LOANS
SBA LOANS
AND MUCH MORE
Make the call to Elan Capital and get the capital you need for your business…..Fast!
Small Business Funding in Texas – Elan Capital
If we could put $10K to $5M into your bank account, how would you use it?
In today's economy, access to business capital may be a challenging and a very time consuming process. However, you still have needs to grow your business; purchasing new equipment, buying extra inventory, expanding, remodeling, and more.
No out of pocket costs
No fixed payments
Funding in 1-3 days
Fees are tax-deductible 
Finding the right source for capital and small business funding in Texas is the first step in the process, so contact the experts at Elan Capital today to investigate your options. You might be surprised at what you'll find when you work with the Texas leader in the small business lending field.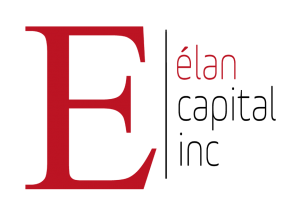 Elan Capital knows the alternative funding world.  Elan Capital knows the ways of these lenders and has the contacts to secure financing for virtually any type of business.
The deregulation of the banking industry has made new choices available that never existed back in 1995. One of these is the availability of money through alternative lending sources. The types of business loans vary to your specific business needs. There are many different loans that can be arranged by a Elan Capital.
With access to over 75 lenders, Elan Capital can give your business access to all of these types of financing and more.
Today, with one free phone call, you can have dozens of lending sources competing for your loan.